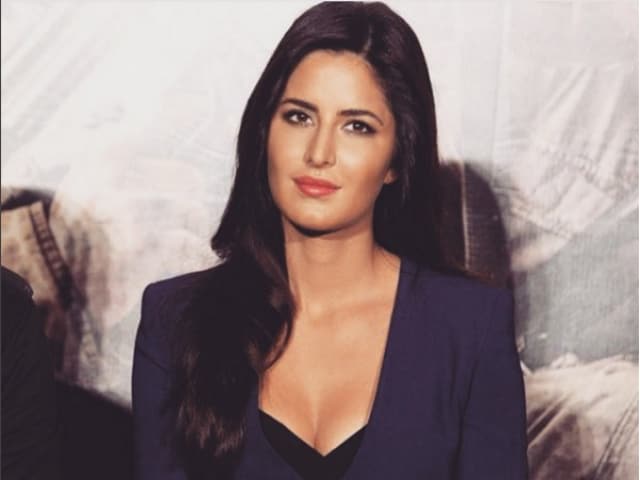 Actress Katrina Kaif said that her forthcoming film
Fitoor
inspired her to a great extent and ignited the passion in her as an actor.
"
Fitoor
is a script I fell in love with the moment I heard it. I was very excited and passionate about it. When I started working on the film, we initially went slow, then I started understanding things," Katrina told PTI.
"I have learnt so much from the film. It has re-inspired me, ignited the passion in me as an actor. It is like a new journey for me as an actor. If I could go back and live everyday on the set, I would," she said.
Earlier, the Abhishek Kapoor-directed film had veteran actress Rekha, but Tabu has now replaced her in the movie.
Katrina said that she had a memorable experience working with Rekha. (Also Read:
Katrina Kaif: Rekha's Exit from Fitoor Was Sad
)
"I got few days to work with her. I always had a great connection with her. She had been an amazingly friendly, warm person. We are saddened that it did not work out. Every film has its destiny and we respect that. I have seen Rekha quite a few times. So when she came on sets we had a warm connection. Everyone is a fan of her. I was very respectful towards her. Since we knew each other so it was a close connection," she said.
The
Namastey London
actress will be seen with Sidharth Malhotra in Nitya Mehra's
Baar Baar Dekho
. (Also Read:
Sidharth, Katrina Wrap-Up Baar Baar Dekho's Glasgow Schedule
)
"Nitya's film is an amazing love story. It is an idea that shocked me when I first heard it. I have not seen or heard a film like this in a long time. Most of the love stories are of similar types, but this one seemed new and exciting. There is a lot of performance in it," she said.
Both Katrina and Sidharth will require prosthetics for getting a certain look for the film.
"It (prosthetics) is there for a small portion in the film, like in
Barfi
where they Ranbir and Priyanka grow old. So you won't say it is a film which uses only prosthetics. It is used in a small portion in the film. There is a very small portion which shows us ageing, that comes towards the end of the film," Katrina said.