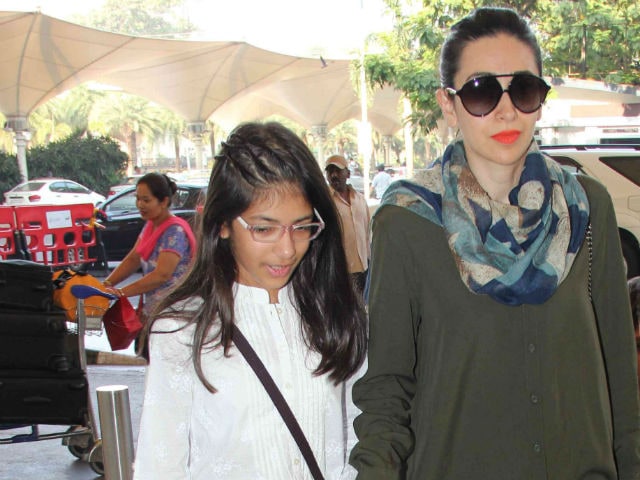 Hyderabad:
Actress Karisma Kapoor's daughter Samaira's short film
Be Happy
, was screened at the 19th International Children's Film Festival of India (ICFFI) on November 15 in Hyderabad.
Be Happy
was selected for the festival under the 'Little Directors' category. Samaira, 10, showcased her acting skills and also played a key role as a cinematographer. She was also involved in scripting and editing.
Saif Ali Khan's son Ibrahim and Shekhar Kapur's daughter Kaveri Kapur are also a part of the creative team of the film, which was made two years ago.
Karisma and her sister, actress Kareena Kapoor, along with Samaira watched the movie at a theatre in Hyderabad.
"It's a great opportunity for young children and I am happy that Samaira is a part of something like this," said Karisma.
The actress said that the moral of the story was beautiful. "The moral is to be happy with what you have," added Karisma.
Be Happy
narrates the story of a girl who goes out for shopping and feels jealous of the other children who buy expensive things which she cannot afford. Later, when a child tries to snatch her jacket, she realises that someone else was feeling jealous of her as well.