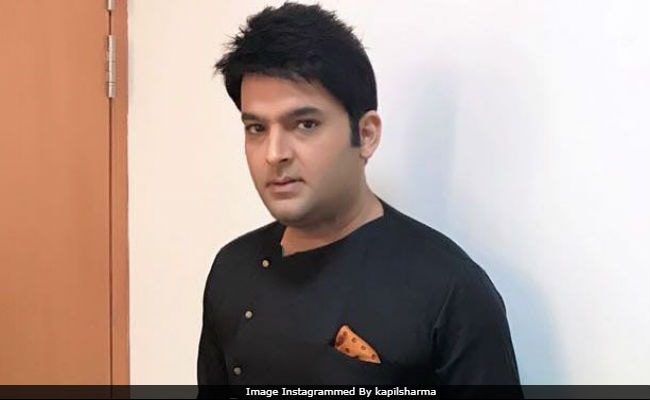 Highlights
Preeti Simoes, Kapil rumoured ex-girlfriend, had called up Ali Asgar
"We are equally shocked to hear about this," said Kapil's team
Kapil Sharma is reportedly battling depression
New Delhi:
Kapil Sharma has been trending for several reasons
and one of them being his former co-star Ali Asgar's interview to
ABP
, in which he claimed that the comedian was 'close to tears' when he met him recently. However, team Kapil Sharma has denied Ali Asgar's claims and said that they are 'shocked' to hear about them. "We are equally shocked to hear about this ourselves and are surprised that Mr Asgar, whom Kapil Sharma has always considered a friend, would make such hurtful statements," they said, adding that Kapil and his fiancee Ginni are currently travelling together. Ali Asgar, who played Pushpa
Nani
in
The Kapil Sharma Show
, had told
ABP
that Preeti Simoes, the creative director of the show (also Kapil's rumoured ex-girlfriend), had asked him to meet the comedian.
Earlier this week, Ali Asgar told
ABP
, "Preeti called me up and said that Kapil is apparently not well and has not even left his room for days. I went to meet him in his office. It felt very bad. We all are with him and will always be there. When I saw Kapil, he was lying down and was close to tears when he saw me and could not even speak. It is clear that he is missing all of us and especially Preeti. He is like a kid who doesn't know what he's doing."
Kapil Sharma recently featured in headlines for all the wrong reasons
. His comeback show
Family Time With Kapil Sharma
has been stalled for a month after he failed to turn up for shoots. He also filed an extortion case against his previous show's creative directors (including Preeti Simoes) and abused a journalist. Several abusive posts from his Twitter account were also posted. Later, he clarified that his account was hacked.
"We couldn't talk properly as many people later came in. However, as an elder brother, I told him that we are all with you and just call me whenever there is a need, I will bring everyone." Ali Asgar added. He also said that Preeti is also 'disturbed' and is unable to concentrate on her work. "They should handle the case maturely. Sometimes relationships work and sometimes they don't. It's totally fair," he told
ABP
. It appears that Ali Asgar's interview has led to another set of reports which are not in favour of Kapil Sharma.
Kapil Sharma's new show was meant to be a big comeback for him. However, due to his no-show, the makers decided to put the show on hold. Of the whole controversy, Kapil Sharma told
Bollywood Hungama
last week that he 'knows what he's doing.' "The people who want my career destroyed can spread whatever lies they want. I am okay with it. I am not new to people piggy riding on my success. Let them... as long as it gives them the satisfaction that they want. I know what I am doing."