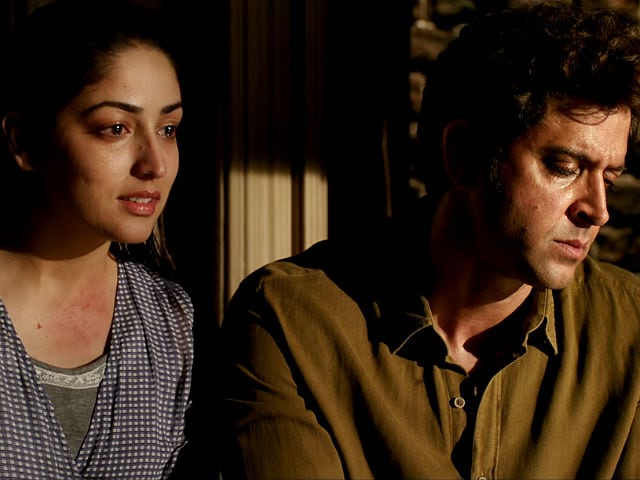 Highlights
The aftermath of the rape scene has been criticized by several quarters
Hrithik says what happens to Su is a reflection of human frailties
"Sometimes, (even) I felt that there is no reason to go on," he said
New Delhi:
Actor Hrithik Roshan has described the bleak fate of his co-star Yami Gautam's character in
Kaabil
as a 'depiction of human reality,' in an interview with news agency IANS. Su Bhatnagar, wife of Hrithik's character Rohan, is a visually-challenged woman who is harassed, raped and kidnapped. The aftermath of this trauma - she kills herself - has been
criticized by several quarters as a script ploy
to allow the male lead his heroics of revenge (despite also being visually-challenged). Hrithik told IANS that what happens to Su Bhatnagar is a reflection of human frailties, citing himself as an example. "This is the depiction of human reality... Where sometimes in our life, (even) I felt that there is no reason to go on. (You feel) so low and down that you fail to see any prospect of a happy future," Hrithik Roshan, 43, told IANS.
"Many of us have been through adversities where it seems like 'This is the end and one can't go on'. While some of us succumb to it, some of us don't," he added. Hrithik's private life of the last few years has often been fraught - he and ex-wife Sussanne Khan divorced in 2017, he had brain surgery, and spent much of last year in a public exchange of recriminations and legal notices with actress Kangana Ranaut over an alleged romantic relationship that he denies.
Of the despair that overtakes Yami Gautam's character in
Kaabil
, Hrithik said it was necessary to show 'adversity' in order to highlight 'victory.' He told IANS, "This is the story of a simple, sweet girl who goes through so much, not once, but twice - and she unfortunately succumbs to it. On the other hand, it is also the story of a man who fights for justice, love, life, truth, and that is the brightness. After something bad, the good happens, and this is what the film is all about. Adversity is very important to bring out the victory at the end, just like in life."
Hrithik Roshan's
Kaabil
, directed by Sanjay Gupta and co-starring brothers Ronit and Rohit Roy, released last Wednesday and
has made over Rs 61 crore
.
(With inputs from IANS)