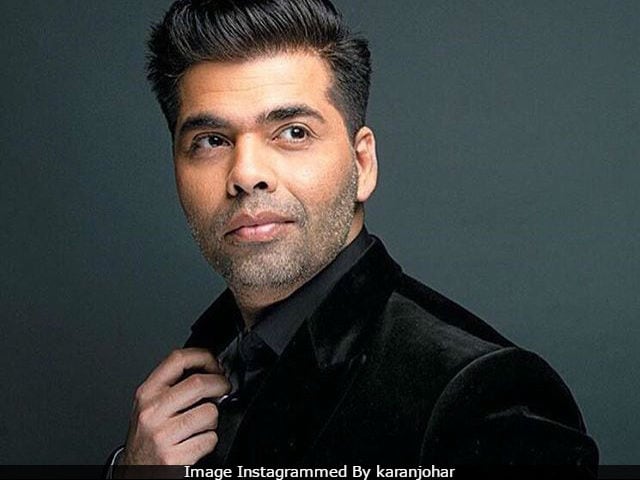 Highlights
"Don't think anyone in office was aware about it," said Karan's colleague
Gauri, Kareena and Manish Malhotra were the only people who knew
Karan said his children are "two most wonderful additions" to his life
Mumbai:
It must have been incredibly hard for Bollywood's most public figure to keep his life's biggest news under wraps. Just seven days into the birth of his twins,
Roohi and Yash, Karan Johar
had hosted a singles-only bash at his house on Valentine's Day. As the news broke yesterday, many of the filmmaker's pals, who had attended that party, were thrown off-guard.
An actor, who prefers to remain anonymous, says, "I knew he wanted to have children some day, but I had no idea he was bringing his babies home this soon. Now that I think of it, Karan was not his usual self. He kept excusing himself frequently. But for those who had no idea, they couldn't have guessed."
Even those at Karan's banner, Dharma Productions, were taken by surprise. A source at the production house says, "I don't think anyone in office was aware about it either. Even last month, Karan followed his usual schedule and would come to work every other day.
A unit member of his last film,
Ae Dil Hai Mushkil
, says Karan had briefly mentioned about his desire to have children: "Over the last few years, he was getting increasingly lonely. He even brought home a pup, Nobu, last year. Though constantly surrounded by friends, who are no less than family, he craved kids of his own. I found out about the surrogacy last December. When I asked Karan, all he said was that I must keep it a secret. We all adore him and respect his wishes."
Friends Gauri Khan, Kareena Kapoor Khan and Manish Malhotra were, perhaps, the only ones clued in to the development, says a source at Dharma, adding, "Nothing about his schedule changed in February. He continued to work at the same pace, overseeing promotions of
Badrinath Ki Dulhania
, curating his chat show and other work commitments."
In his recently-released memoir, The Unsuitable Boy, Karan wrote, "I don't know what I am going to do about it, but I feel like I would like to be a parent. I don't know how it's going to happen, but I do feel the need because I have plenty of love to offer and I'd like to take it forward (sic)."
Karan spent the last week in London, the first few days with BFF Manish Malhotra, and then at an event at the London School of Economics on Saturday. He returned to Mumbai yesterday. "I can imagine him as a paranoid parent, spoiling his kids; I can't see him as a disciplinarian. But it's early to say what kind of a parent he will be. Let's just say, he will make a wonderful father," another close friend says.
'Work would have to take a backseat'
An excerpt of Karan Johar's statement read, "I am ecstatic to share with you all the two most wonderful additions to my life, my children and lifelines; Roohi and Yash. In order to arrive at this decision, I have prepared myself mentally, physically, emotionally and logistically to ensure that my children get all the unconditional love, care and attention from me and mine. My work, travels and social commitments would have to take a back seat. I have the most caring and supportive mother who will be an integral part in the up-bringing of her grandchildren and of course, friends who are family. I am eternally grateful to the surrogate who has fulfilled my lifelong dream and provided a loving and nurturing environment to my children before bringing them into this world. She will always remain in my prayers."
(Except for the headline, this story has not been edited by NDTV staff and is published from a syndicated feed.)