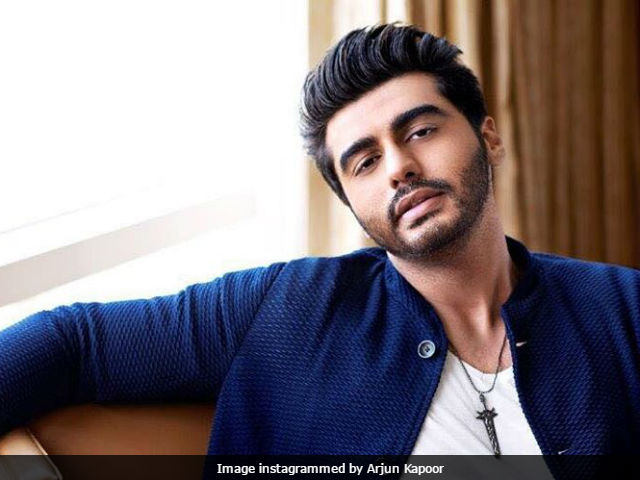 Highlights
Arjun speaks about the importance of knowing ones native language
Arjun Kapoor plays Madhav Jha in Half Girlfriend
Half Girlfriend will release on May 19
New Delhi:
When Madhav Jha is asked in an interview, the reason why he would want to study in an elite college like St Stephen's, he shakily replies,
"Sir hum Hindi mein uttar dena chahenge. Agar hum Angrezi mein bolte rahein, to saanjh ho jayega interview khatam hote hote."
Wondering who Madhav Jha is? He is the quintessential youngster from Mohit Suri's upcoming film
Half Girlfriend
, who isn't comfortable speaking in English. Actor Arjun Kapoor, who plays Madhav Jha in the film, told news agency IANS, at the trailer launch event in Mumbai, "Since the character goes through the trouble of speaking in English language, I think after watching the film, people will start talking about the importance of knowing one's native language over English."
Arjun also stressed on how people
are "looked down upon" if their English isn't fluent. He told IANS, "In our country, no matter how intelligent you are, if your English language is not fluent, people look down upon you. It is a shame." Arjun also pointed out, how often we feel "embarrassed" to speak in our native language. He said, "Knowing English is good, but why do we feel embarrassed to speak in our native language? Why do people start judging you based on that?"
Half Girlfriend
is an adaptation of Chetan Bhagat's book of the same name. It revolves around a young student from the Hindi heartland, who falls in love with a "high society" girl from the capital. Their love for basketball kicks off a chemistry, that is neither friendship, nor love - it is perhaps between both. Or as Riya Somani, played by Shraddha Kapoor, puts it, it is perhaps, "half girlfriend."
Watch trailer here:
Half Girlfriend
, produced by Ekta Kapoor, is slated for a May 19 release.
(With IANS inputs)