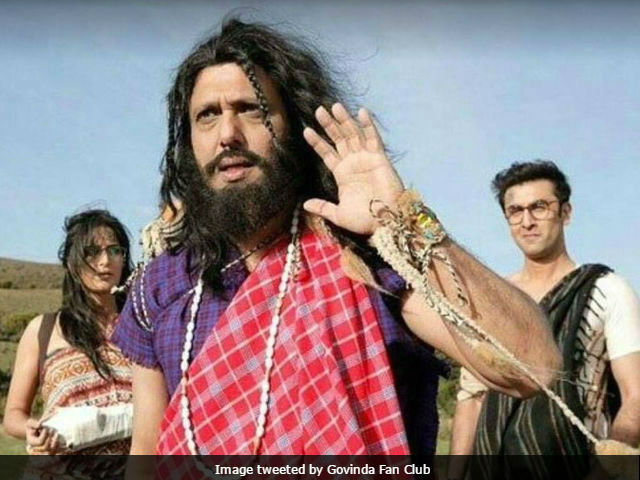 Highlights
'I had no clue what they were up to,' said Govinda
'They were busy with their own things,' he also said
'I wasn't even informed about it,' he added
New Delhi:
A day after
Rishi Kapoor took up cudgel on behalf of both his son Ranbir and actor Govinda
, the latter has thanked him in an interview with
Bombay Times
. Mr Kapoor lacerated Ranbir's
Jagga Jasoos
director Anurag Basu, dismissing him as 'irresponsible' and blaming him for the film's many delays. He also called Anurag Basu out for the controversial
chopping of Govinda's cameo from the film
, which released on July 14 after multiple reschedulings. Speaking to
Bombay Times
, Govinda, 53, said, "Thank you Rishi sir. At last you showed concern. Good blood never speaks wrong."
He was thanking Rishi Kapoor for telling
mid-day
on Monday, "You even threw Govinda out of the film. If you don't want Govinda to work in your film, why did you ask him in the first place?"
Govinda had already finished shooting his scenes for
Jagga Jasoos
when it was revealed that they would be edited out
. The actor's allegedly unprofessional behaviour was cited. Days before the film released, Govinda posted a series of tweets to say he only signed Jagga Jasoos out of respect for Rishi Kapoor as a senior star. "Mera naam kharab hoga (my reputation will be ruined)," Mr Kapoor told
mid-day
.
In his interview to
Bombay Times
, Govinda denounced the "unprofessional" behaviour on the part of the film's team, saying, "I had no clue what they were up to. They were busy with their own things and I wasn't even informed about it." Govinda also repeated what he had revealed in his tweets - that he flew to South Africa to shoot his scenes despite being unwell and that he did not assign a signing amount.
Jagga Jasoos
, co-produced by Ranbir Kapoor and also starring Katrina Kaif, has been plagued by difficulties. The film, nearly four-years in the making, was shelved and restarted along the way. It missed its overseas deadlines, allegedly because of Anurag Basu's lateness with post-production. Rishi Kapoor claimed to
mid-day
that the completed film was not shown or shown at the last minute to its stakeholders, Ranbir included.
Govinda was last seen in this year's
Aa Gaya Hero
, which turned out to be a box office dud.
Jagga Jasoos
has also failed to set the box office on fire and is struggling at the Rs 50 crore mark.