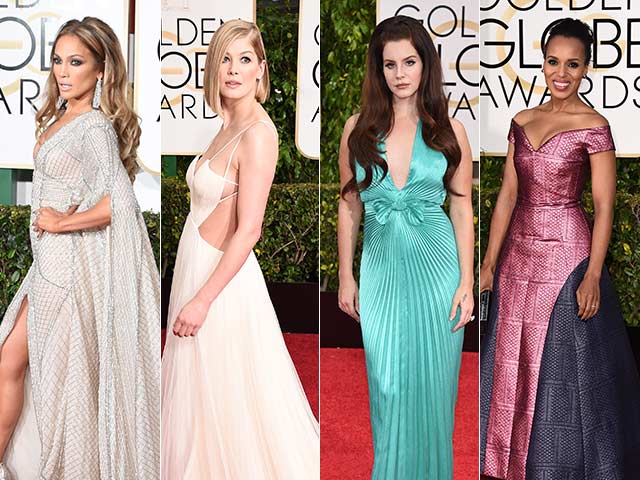 New Delhi:
It's one of the most glamorous red carpets in show business and celebrities invest endless time and energy (if not money because god knows you just have to be able to afford to but designer clothing in order to be given it free) in creating their Golden Globes outfit. However, they can't all be winners. Here are 10 ugliest dresses we spotted at the Globes this year - and no, Keira Knightley's bird print isn't on this list because we quite like it.

Jennifer Lopez in Zuhair Murad
Not for nothing did co-presenter Jeremy Renner mutter in an audible aside to JLo that she had the "globes too." The singer-actress showed up to the Golden Globes in a palely glittering dress by a favourite designer that imperfectly covered her vital statistics. She's never been known for sartorial modesty - remember the slashed Versace? - but despite the fact that the 40-something star is in fantastic shape, the dress was just plain ugly.
Rosamund Pike in Vera Wang
Wearing a dress so revealing when you've had a baby just weeks ago is sheer fashion bravery. Or foolishness. We love you Rosamund, but make a note to self: Dress. Needs. To. Fit.




Lana Del Rey in Travilla
For once, there was no glory for the Summertime Sadness singer who left fashion pundits puzzled in a tawdry pleated retro-style blue-green dress that was instantly branded 'Little Mermaid meets Priscilla Presley.'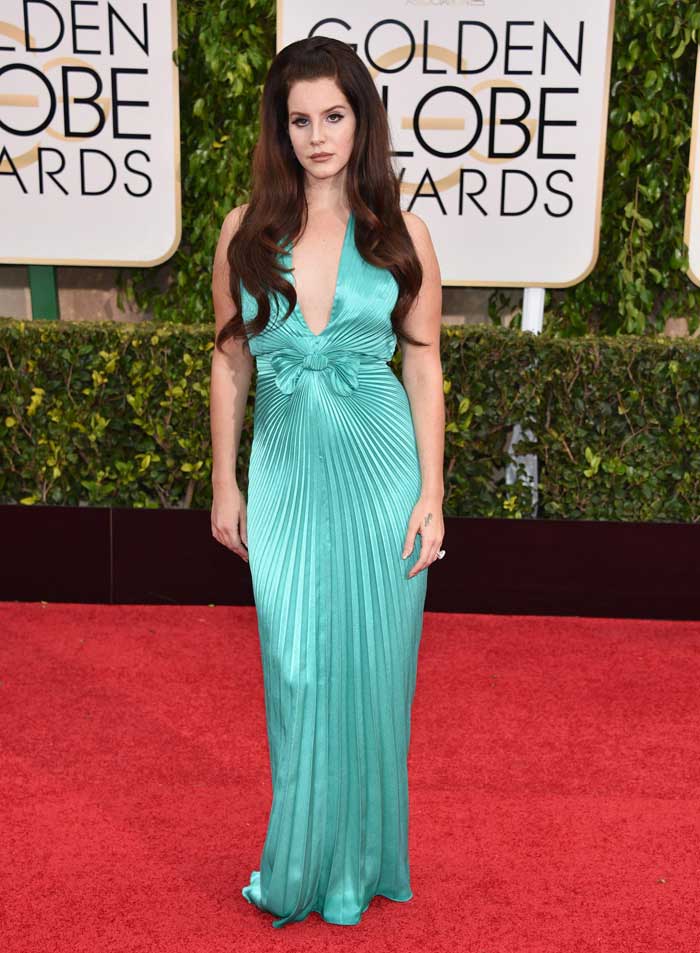 Kerry Washington in Mary Katrantzou
This pink and blue basket-weave horror is bad enough by itself. The fact that it was spotted on the usually immaculate Kerry is no less than a Scandal.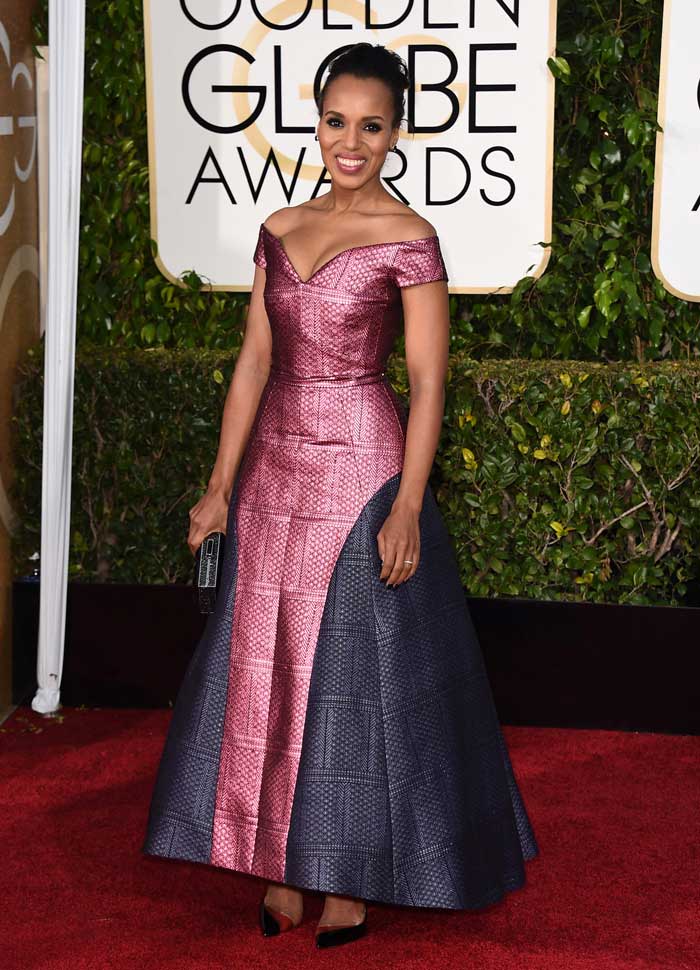 Claire Danes in Valentino
Perhaps it's only Valentino red that works on Claire. This busy floral and feathered number certainly doesn't.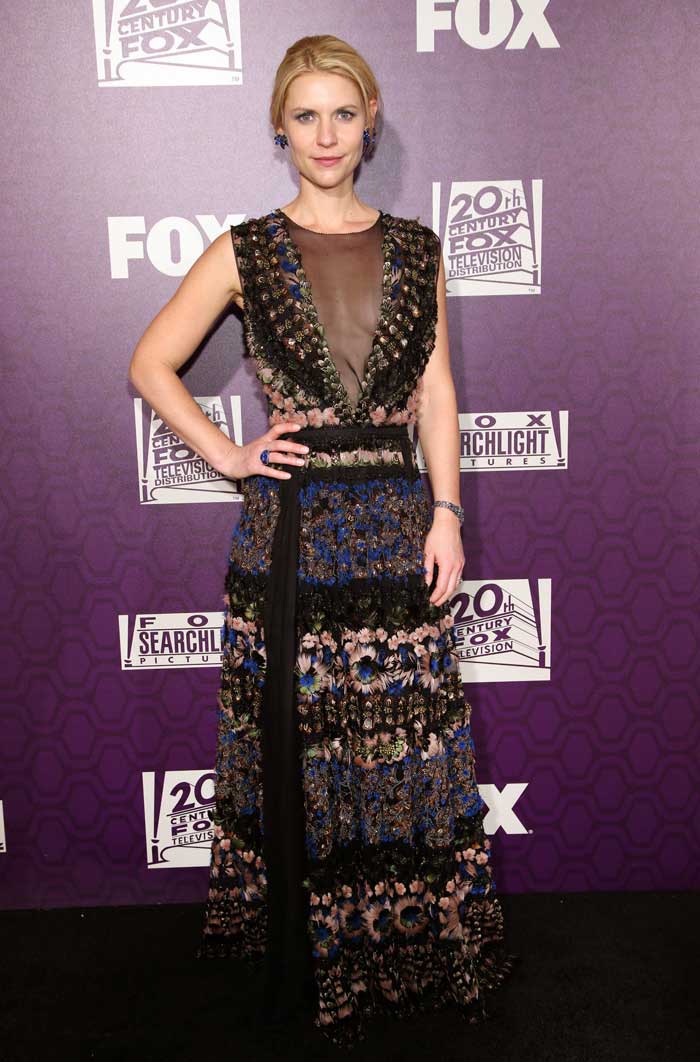 Melissa McCarthy in 'Pieces Sewn Together From (Her) Closet'
Funny girl Melissa gets points for DIY - but next time, just pay a stylist.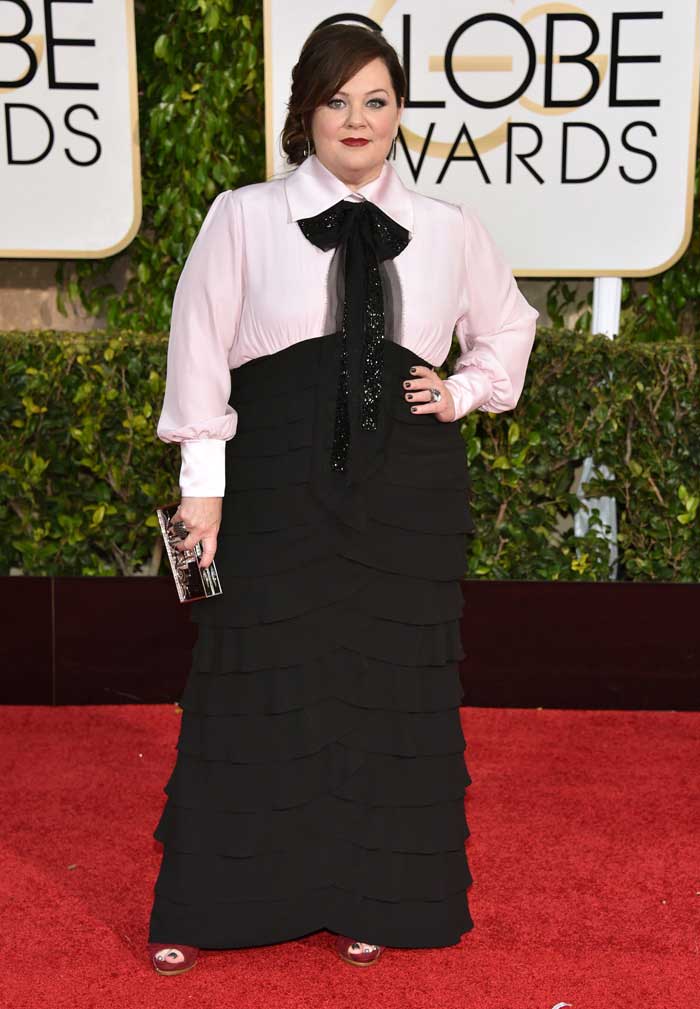 Kristen Wiig in Delphine Manivet
This former Bridesmaid wore a vintage tablecloth to the Globes. Or perhaps it was a curtain.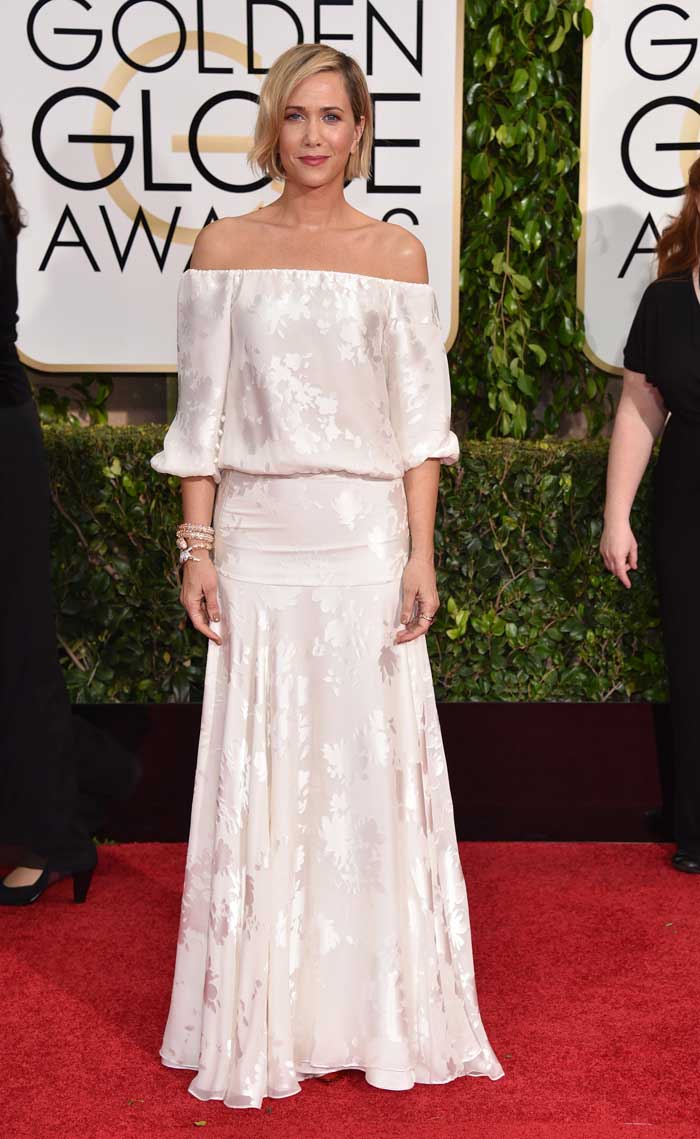 Maggie Gyllenhaal in Miu Miu
Maggie took home a Globe but this dull pink dress proved her fashion undoing.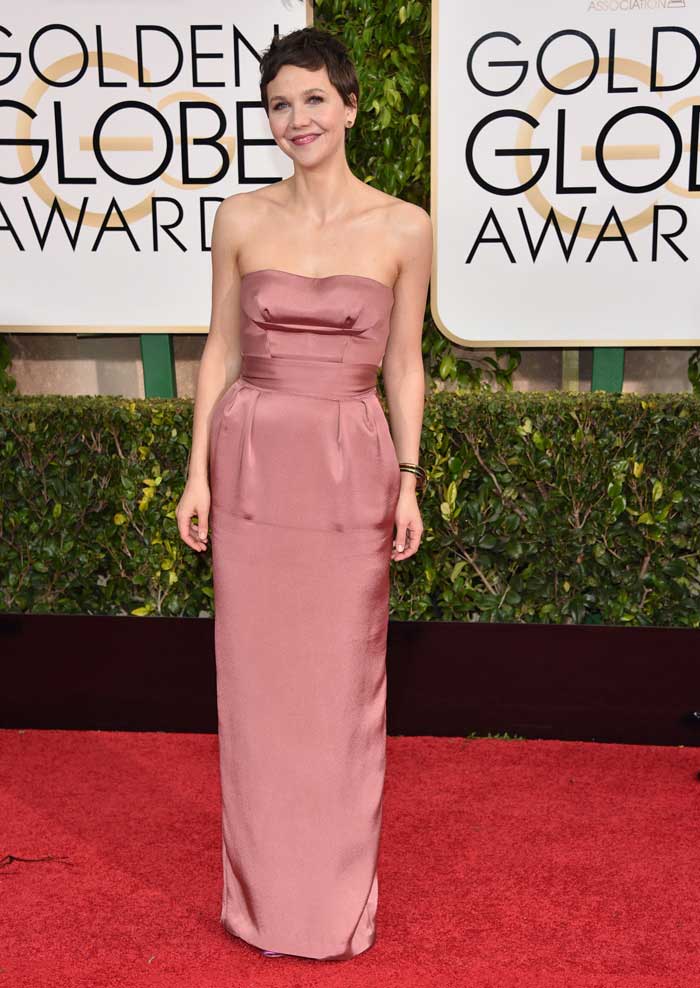 Laura Prepon in Cristiano Siriano
Black was still the new black for Laura Prepon, star of hit TV series Orange is the New Black, but she picked possibly the tackiest dress she could - all swirls and strange ruffles.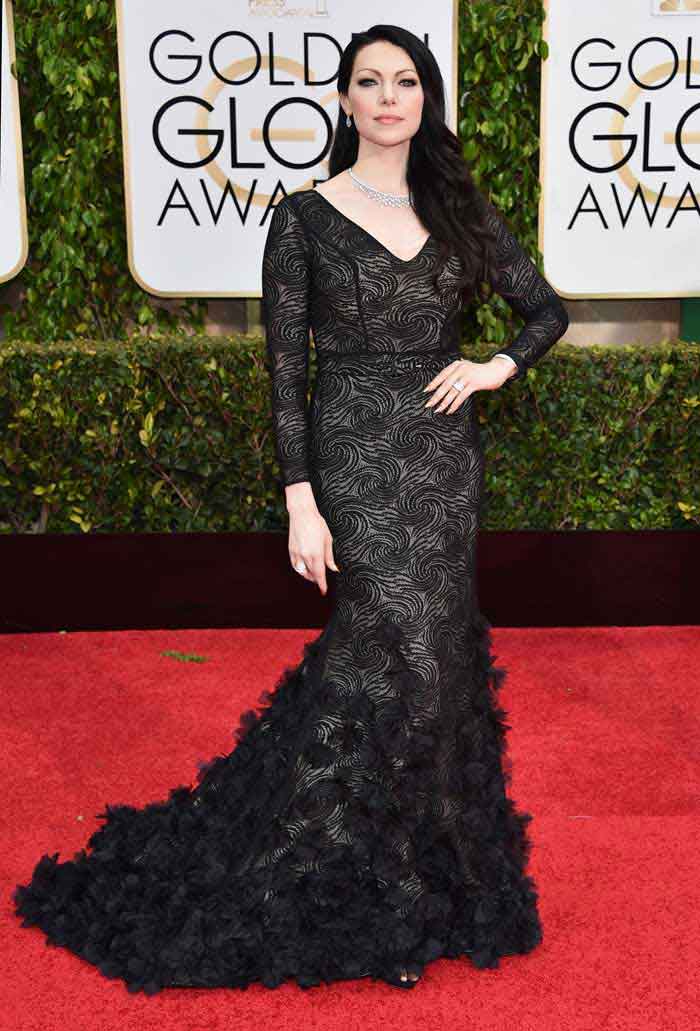 Amanda Peet in J Mendel
Amanda wore a bedsheet, to go with Kristen's tablecloth/curtain.