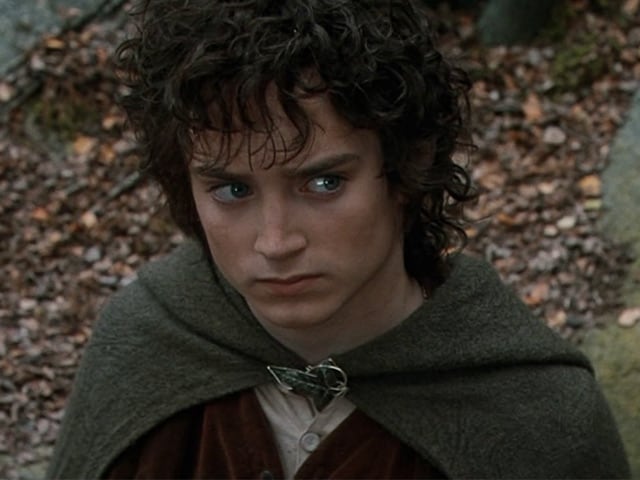 New Delhi:
Actor Elijah Wood doesn't mind the fact that he continues to be referred as Frodo Baggins of the
Lord of the Rings
series, despite having worked in several other films during his career. He said that his effort is always to do "different" work, and not necessarily to break any "image".
The 34-year-old actor is in India on a three-city music tour.
Of the 'Frodo Baggins' image, he told IANS: "I honestly don't think about it. I just continue to do different work. One's perception of that connection is not something I think about. So, I just do different work."
As a teenager, he had worked in some films, but his most high-profile and notable role came with
The Lord of the Rings
trilogy. He reprised his role as Frodo again in
The Hobbit: An Unexpected Journey
.(Also Read:
Elijah Wood's Favourite Indian Things: Chai. And Bappi Lahiri
)
He has also featured in movies like
Eternal Sunshine of the Spotless Mind, Sin City, Everything Is Illuminated
, apart from lending his voice in animated films, including
Happy Feet, 9
and
Spyro
among others.
But his love for music is what has brought Elijah to India. He is here with his Wooden Wisdom partner Zach Cowie to entertain fans with a mix of international music.
Talking about this passion, he said: "I've always loved music and I have been DJing for over 15 years, but for several years, it was only something I did for fun. Until about six years ago, when I took it up a little more seriously and made a little more effort towards it." (Also Read:
When Amitabh Bachchan 'Dropped' His Guard For Elijah Wood
)
"Music has been a part of my life since I was very young and it's as representative of me as anything I have ever done before," he added.
Also, living up to both of his passions - music and acting - is something that makes him feel very lucky.
"I think that if anyone gets the opportunity to fulfill the things they are interested in, in a way that other people appreciate it. It's a gift. The fact that I get to do this, is a wonderful thing," he said.
On the movie front, he's excited about his production
Cooties
. He will also be seen in
The Last Witch Hunter
in which he will share screen space with Vin Diesel, and he will star with Nicolas Cage in
The Trust
.
For now, he is loving the experience of travelling in India, where he has visited Mumbai and Delhi so far. He will be heading to Hyderabad as well, and will return to Mumbai for a few days, before heading back.