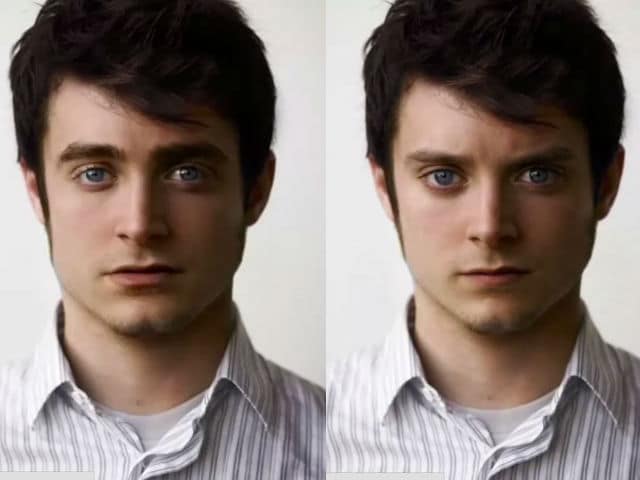 Highlights
Daniel Radcliffe and Elijah Wood are almost 10 years allegedly separate
Daniel played Harry Potter and Elijah played Hobbit Frodo Baggins
The comments on the imgur thread certainly express disbelief
New Delhi:
One GIF to rule them all. Folks have long suspected that actors Daniel Radcliffe and Elijah Wood are the same person. It's just taken this long to find proof - below.
This lesson in Transfiguration showing them morph into each other has been watched over eight million times in a week on
imgur
. No wand or Polyjuice Potion required - McGonagall couldn't do better herself.
Metamorphmagus alert.
View post on imgur.com
Almost 10 years allegedly separate Daniel Radcliffe, 26, and Elijah Wood, 35 - but really, are we expected to believe that any longer? The comments on the
imgur
thread certainly express disbelief.
"Plot twist: they're the same actor and he has a great make up artist," reads one. "Danielijah Woodcliffe," reads another.
This comment solves it, we think: "So, Elijah Wood is Daniel Radcliffe after years of influence by the Ring?"
Daniel played boy wizard Harry Potter and Elijah played heroic Hobbit Frodo Baggins in their respective blockbuster film series - probably cinematic trickery all along.
Our lives have just been one long lie.