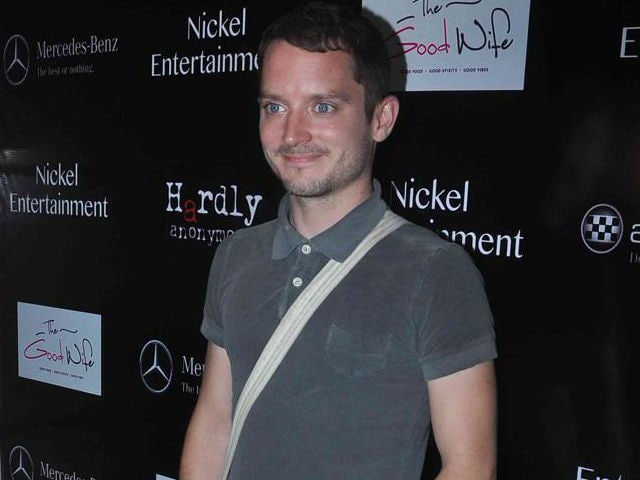 Highlights
Elijah Wood said he doesn't have any firsthand experience of abuse
He said the article prompted a number of false and misleading headlines
This subject should be discussed and properly investigated, said Elijah
Los Angeles:
Actor Elijah Wood has cleared up his comments about child sex abuse in Hollywood saying he does not have any firsthand knowledge of the same.
Mr Wood, who began his career in Hollywood at the age of eight, claimed in an interview to the
Sunday Times
that Hollywood has been gripped by child sexual abuse cases similar to the Jimmy Savile scandal in the UK.
The 35-year-old
The Lord of the Rings actor
said the newspaper interviewed him about his latest film
The Trust
, but the story was about something else, said
The Hollywood Reporter
.
"The
Sunday Times
interviewed me about my latest film, but the story became about something else entirely. It prompted a number of false and misleading headlines. I had just seen a powerful documentary and I briefly spoke with the reporter about the subject, which had consequences I did not intend or expect. Lesson learned," Mr Wood said.
The actor went to say that he had clarified the writer of not having any firsthand experience of abuse in his career in the industry.
"Let me be clear: This subject of child abuse is an important one that should be discussed and properly investigated. But as I made absolutely clear to the writer, I have no firsthand experience or observation of the topic, so I cannot speak with any authority beyond articles I have read and films I have seen," he added.
In the
Times
article, the actor compared unnamed child abuse allegations in America to the Jimmy Savile abuse scandal that rocked the United Kingdom. "Clearly something major was going on in Hollywood. It was all organized. There are a lot of vipers in this industry, people who only have their own interests in mind," Mr Wood said.
When asked if he thinks sex crimes are "still a problem for Hollywood," he said that "these things probably still are happening."