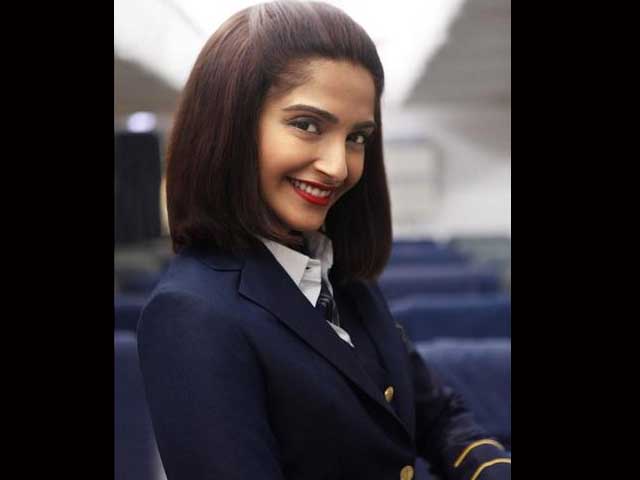 Actress Sonam Kapoor, who will play the role of slain flight attendant Neerja Bhanot, posted the first look of her character on Twitter.
The 29-year-old actress described the biopic as her 'most special film'. She tweeted:
Hello everyone! This is me as Neerja! in our tribute to Neerja Bhanot. This is my most spe... http://t.co/kmewx92Yifpic.twitter.com/GE9NgAXpkC

- Sonam Kapoor (@sonamakapoor) May 3, 2015
Neerja Bhanot was the chief purser on Pan Am Flight 73 which was hijacked in Karachi airport in 1986. She was killed by the hijackers while helping passengers escape from the grounded plane.
The film also stars veteran actress Shabana Azmi. Photographer Atul Kasbekar marks his debut as a producer with the film.