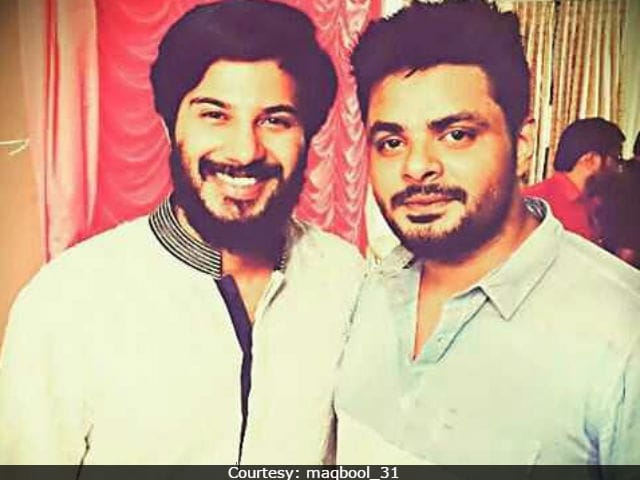 Highlights
"I always wanted to be like Dulquer," says Maqbool
The actor will now work in Tamil cinema films
Maqbool Salman has co-starred Mammootty in Kasaba
Chennai:
Coming from the illustrious film family of Mollywood star
Mammootty
, Malayalam actor Maqbool Salman is now stepping into Kollywood. The film is to be directed by Hashim Marikar and stars Paoli Dam, Shakshi Dwidedi and Harshika Poonacha. The actor is excited to be entering Tamil cinema, where his cousin Dulquer Salmaan is already a known name. With comparisons being the norm, we discover that Maqbool not only shares a deep bond with his cousin but also looks up to him as his childhood hero, off screen as well. The actor who debuted as hero in Malayalam with
Matinee
, several films later, got a huge break with
Kasaba
, starring with uncle Mammootty.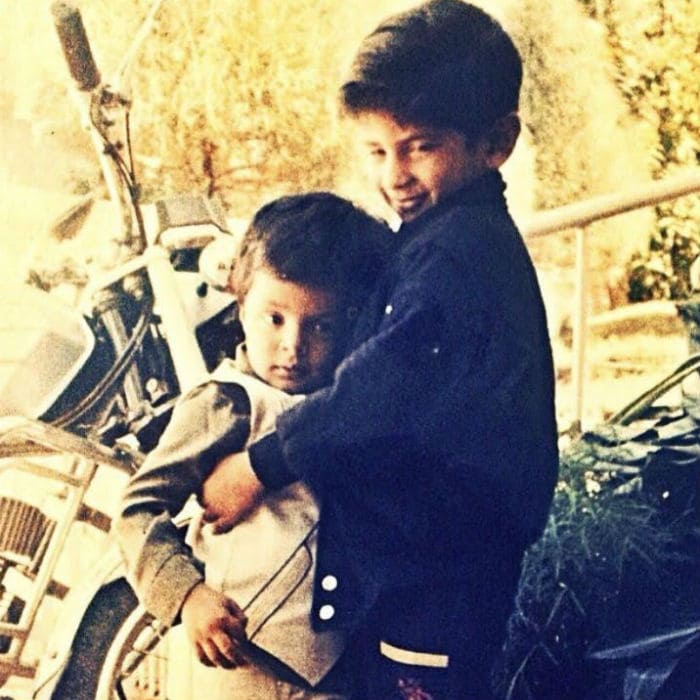 "I was waiting for a good inroad into Tamil as well and with Hashim's script, this has been made possible," says Maqbool excitedly. Coming from such a renowned family, Maqbool knows that comparisons are natural. But he is only too happy about following in his cousin's footsteps, "Dulquer's dad and my dad Ibrahim Kutty, are brothers.
Dulquer and I also share the same birthday
, 20th July, though he is elder to me. From childhood, we have been very close. I share everything with him and he advises me like an elder brother. As a kid, I used to look forward to family visits to his home in Chennai. He used to come to Kerala for vacations and he was my most loved cousin. In fact, from my earliest years, I used to look up to him and always wanted to be like him. We had nicknames for each other. I would call him Chaalu kaka and he would call me Chandu. It was complete hero worship for I would imitate him, watch what he wore, how he walked and talked and try to emulate him all the time. In fact, the very first time I faced the camera, was for him. I was in the 5th std and I posed for him as he shot a short film with his handy cam," recalls Maqbool fondly.
Today, the bond runs as deep as ever, "Once a month, we still make it a point to catch up and discuss everything in our lives. I discuss my films with him and he tells me if I am making any mistakes. I value his advice. When this Tamil movie script came to me, he advised 'don't wait for anyone, if you like it, do it'."
Speaking about his Tamil debut, Maqbool says, "I know director Hashim for four years. I know the effort he has put into this script. It's a campus flick and I play a student. There are lots of emotions for me to work out and show my potential, in this revenge drama. It's a film where I can prove myself as an actor."
His cousin Dulquer is a star who chooses script driven movies. Does Maqbool want to follow in his footsteps or take the mass hero route? "I want to do script oriented films like Dulquer. My choice of films in Malayalam have been character driven. There should be something for me to perform. Mass films can always come later," he feels.
So did uncle Mammooty give him any advice? "If I am confused, I always go to uncle Mammooty and Dulquer for advice. When I was shooting Kasaba with Mammooty uncle, he told me, 'there is a Mammooty inside you which is coming through. Put him aside and just be yourself. Discover your own style.' I was very happy that he observed me to that extent and is always there for me. When this script came he told me to go ahead if I felt confident about my character."