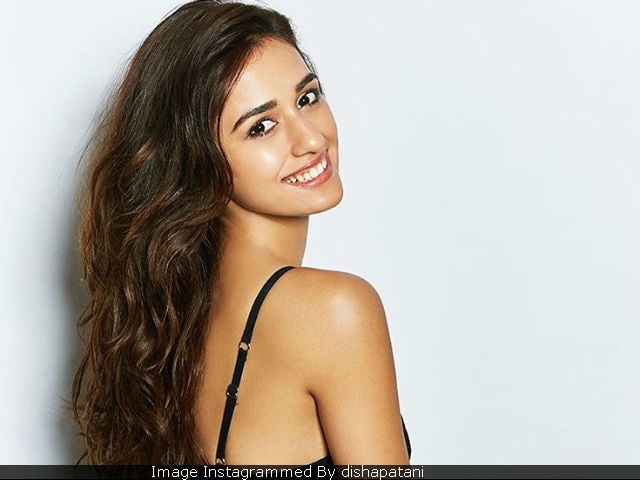 Highlights
"Yes, Tiger and I are close. We are good friends," said Disha
Disha and Tiger were spotted together at Manish Malhotra's birthday party
Disha's new film Kung Fu Yoga releases on Friday
New Delhi:
Actress Disha Patani
, who may or may not be dating Tiger Shroff, has spoken to mid-day about celebrity relationships, the importance of reticence when in one, and the 'risk of being slut-shamed.' On Sunday's episode of
Koffee With Karan, Tiger Shroff hummed and hawed when asked about Disha
and would only say that he has just a few friends of which she is one and that they meet often for coffee and suchlike. "We have a common friend circle and she lives close by. So, we get along for a coffee once in a while," Tiger said almost apologetically, redeeming himself somewhat by telling host Karan Johar (who said they look good together), "I think she makes me look better." Speaking to
mid-day
, 24-year-old Disha was slightly more forthcoming, if equally circumspect.
"When people ask me, I say no. I never hide anything or stop people from asking about Tiger. I am not shy about my personal life. Yes, Tiger and I are close. We are good friends, obviously. (But) There is nothing special about going for parties or catching up for a meal with friends," Disha told
mid-day
.
As a celebrity, being gossiped about comes with the territory, Disha said. "I understand this is part of the profession. Of course, there is a big risk of being slut-shamed in case relationships don't work," she told
mid-day
.
Just one film old in Bollywood, Disha already knows how it works. "We are actors, we can never be free. I have to think a thousand times before I speak. If I am myself and end up saying one wrong thing, there will be 1,000 negative tweets about me. There is no rule that you have to be open about relationships. To each his own," she said to
mid-day
.
Just good friends then, Disha and Tiger? The actors were spotted together at Manish Malhotra's birthday party last month, making a rare appearance at an A-list event. "Manish's party was the only party I went for. Frankly, I am boring. My life is all about the film set, gym classes and home," Disha told
mid-day
.
Disha Patani's first film appearance was in 2015's Telugu-language
Loafer
. Her Bollywood debut was in last year's
M S Dhoni: The Untold Story
, in which she played the cricketer's former girlfriend Priyanka Jha. Disha's new film, Jackie Chan's
Kung Fu Yoga
, opens on Friday.