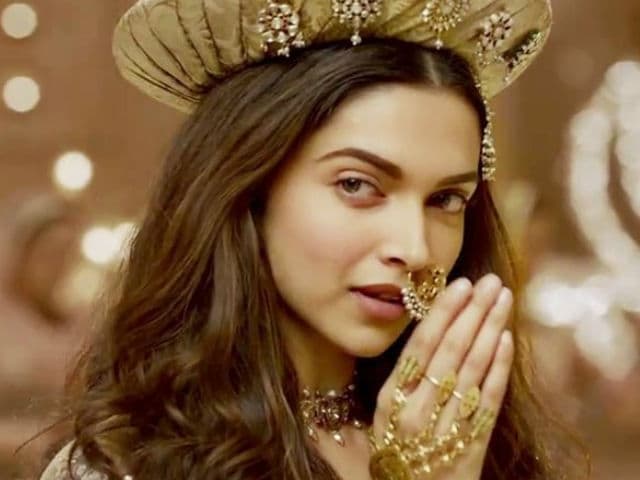 Highlights
Deepika is reportedly taking Rs 12 crores for Padmavati
She charged Rs 1 crore for Bhansali's Ram-Leela in 2013
This seems like a giant leap for womankind
New Delhi:
Could this be the sign that times they are a-changing that we were waiting for? Deepika Padukone has reportedly shattered a glass ceiling with her salary for
Padmavati
, reported by
Mumbai Mirror
to be over Rs 12 cores. It seems like a small step but is, in fact,
a giant leap for womankind
.
It is both a personal milestone for the 30-year-old actress - whose pay cheque has tripled since her first film with the same director, Sanjay Leela Bhansali, three years ago - and for the industry itself. "For
Ram-Leela
she got Rs 1 crore, for
Bajirao Mastani
, which came two years later, it was Rs 7 crore, this time it is Rs 12.62 crore, making her the first Bollywood actress to break the Rs 10 crore barrier,"
Mumbai Mirror
quoted a source as saying.
Mirror
also claimed to have seen a mail exchange that contained details of the contract.
In April, Kalki Koechlin told
Times of India
, "You only get paid more than a man if you are Priyanka Chopra." We get what she meant but it seems that even Priyanka, despite her vast body of acclaimed work, has never been this highly-paid at home. In America, of course, she is a top TV star now.
Last year, Kangana Ranaut was reported to have received the largest fee among actresses but the amount - Rs 11 crores - was
never officially confirmed
nor independently verified.
On the face of it, the
Padmavati
pay seems like small potatoes compared to the salaries and profit-sharing deals
commanded by the likes of the Khans
. It is what the 12 crore sum signifies that is of import - it is an acknowledgment of Deepika's worth and the fact that she, like male actors, is now a marquee name that guarantees big openings and a bottomline in the green. Deepika is now a box office draw independent of the male actor starring opposite her. Her upcoming
Hollywood debut in the third xXx film may have helped
.
Perhaps the biggest indicator of change is the acknowledgment that the gender disparity exists, an acceptance that it is unfair, problematic and needs to change. Earlier this year, one of Bollywood's top Nineties actresses told news agency PTI that
the wage gap was never disputed in her time
. "Pay disparity has always been there. It was there during our times too. There was no problem. It wasn't something I got upset about. We just accepted that the male actors would get more than us," said Juhi Chawla.
From highest-paid actress to
equal pay is still a considerable distance
to travel but the hope is that the 10-crore mark, once breached, will swiftly be trampled underfoot by other female actors.
The dismal wage gap extends around the world to the other neck of the 'woods. Oscar-winner
Patricia Arquette used her speech
to call for equal pay, mightily applauded by Meryl Streep and Jennifer Lopez in the audience.
At the Cannes Film Festival this year, Freida Pinto spoke about 'We Do It Together,'
a new campaign to equalize salaries
, the advisory board of which she is a member of.