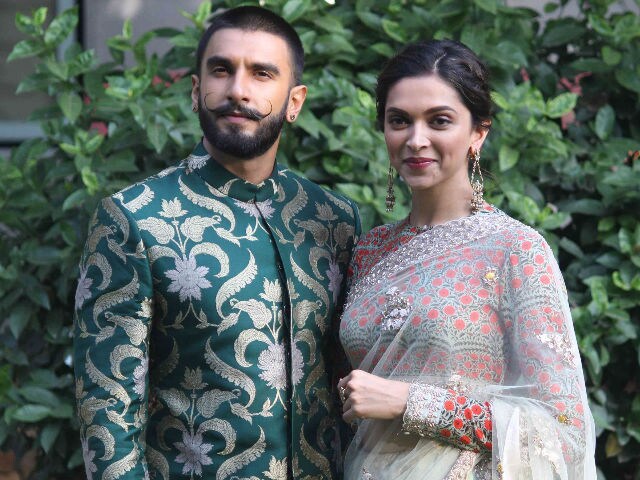 New Delhi:
Actress Deepika Padukone, who will be seen with her rumoured boyfriend Ranveer Singh in upcoming film
Bajirao Mastani
, said that the latter is very "sensitive" and "emotional" in real life unlike his onscreen image.
"A lot of people say to me that you are so lucky (to have Ranveer) as 24 hour entertainment and livewire. But actually he is not the same in real life. In front of so many people, he gets a different source of energy in him. But in actual life, he is very sensitive and emotional," Deepika said. (Also Read:
What's Really Fun About Ranveer Singh's Fashion? The Trolling, the Memes
)
Ranveer replied: "I don't feel like showing my inner self in public because I'm very shy of all this."
Deepika and Ranveer have teamed-up again with their
Ram-Leela
director Sanjay Leela Bhansali for
Bajirao Mastani
, which also stars Priyanka Chopra.
When asked whether they knew the story of Peshwa Bajirao I before signing the film, Ranveer said: "I did my schooling in Mumbai at a private school where Marathi was a compulsory subject till fifth standard. But in our whole syllabus, including Marathi and history, there wasn't any mention of Peshwa Bajirao I." (Also Read:
Priyanka Chopra on the Shiv Sena-Bajirao Mastani Controversy
)
"The syllabus only focused until Chhatrapati Shivaji's exploits. First time I got to know about Bajirao and Mastani was through a filmy magazine. Then while we were doing
Ram-Leela
, he told me about this project which he was planning to make for the past 12 years," he added.
Deepika also said: "There was no mention of Bajirao in my syllabus too. Just because of this film I've got to know about him and Mastani. During my school days I used to hear that Mr Bhansali wants to make a film like this with Salman Khan and Aishwarya Rai Bachchan in the lead. In my dream I never thought that one day I'll become an actress and will get a chance to be a part of this film."
"I believe in destiny. During that time Bhansali sir was not able to make this film due to various reasons. He really wanted to make this film but may be the paring didn't work or he didn't have that much budget. Now if Ranveer and I are in this film, I think it was in our destiny," she added.
Bajirao Mastani
hits theatres on December 18.