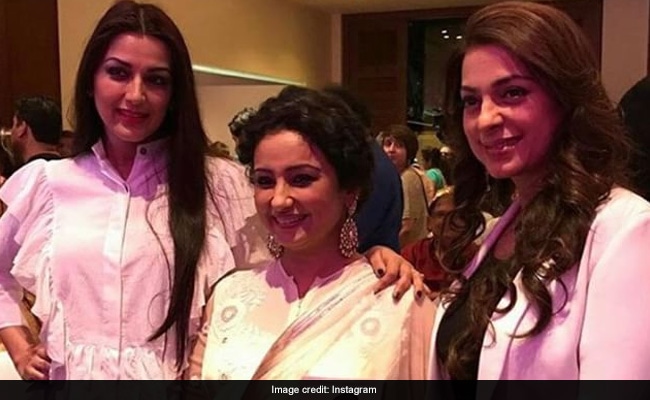 Highlights
Divya Dutta is making her Cannes debut later this month
The actress just received her first National Award for Irada
The actress will be a part of the festival because of her film Manto
New Delhi:
It's been a wonderful year for actress Divya Dutta who just received her first National Award for her performance in the film
Irada
and is now, eagerly looking forward to her debut at the Cannes Film Festival later this month. Talking about her maiden appearance at the film festival in the French Riviera, the 40-year-old actress told IANS: "I am leaving on May 10 for Cannes. This is my first time there. There are lots of 'firsts' this year. It's my first official entry to Cannes and it's the best way to be there and walk the red carpet with my team." The actress will be part of the Festival because
her film Manto, which has been selected for competition in the Un Certain Regard category.
Directed by Nandita Das,
Manto
also stars Nawazuddin Siddiqui and Rasika Duggal.
"You know just to enjoy something that you have heard so much about from friends. Everyone is being sweet enough to just guide me... be it Nandita Das or Richa," the
Delhi 6
actress told IANS.
Talking about her couture for the screening of the film, the actress added: "There will be red carpet, screenings and a lot of events. So, I will mix up Indo-western, Indian and western clothes. There are so many different events so you can afford to wear all this. I am just finalising everything."
Besides Divya Dutta,
Queen
actress
Kangana Ranaut will also debut at the Cannes Film Festival.
She will attend the festival in association with a liquor brand. Cannes regulars Aishwarya Rai Bachchan and Sonam Kapoor will also walk the red carpet at the Cannes Film Festival, along with Deepika Padukone, who made her debut last year.
The 71st Cannes Film Festival will be held from May 8 to May 19.
(With IANS Inputs)