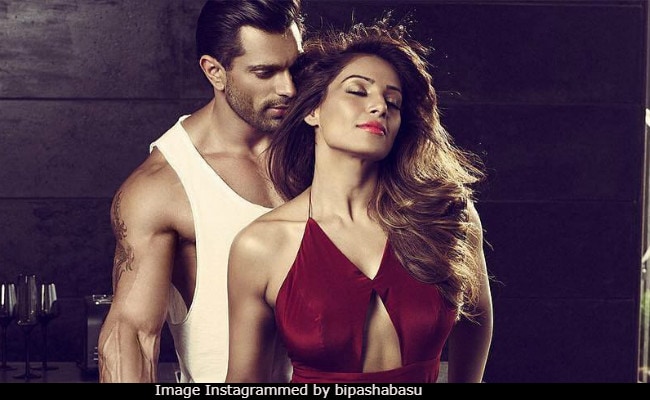 Highlights
"The idea is to create awareness," said Bipasha
"It's the need of the hour." she said about the advert
Bipasha features in the condom ad with her husband, Karan Singh Grover
New Delhi:
"Bipasha Basu, not sure you should be doing this. Wait and explore good cinema. You do have a brand value," the actress was advised on Twitter after she shared glimpses of her photoshoot from a condom commercial she stars in
with her husband, actor Karan Singh Grover
. Internet trolls were quick to notice Bipasha and Karan's recently released condom ad and wasted no time in drawing up a listicle of reasons about why the celebrity couple may have decided to endorse a condom brand. "No movies been offered to these two, so they have to resort to cheesy commercials," read a tweet, and it is the one of the few suitable ones to be reproduced here. In more offensive tweets, Bipasha has also been likened to adult stars.
Bipasha, who continue to share updates from the photoshoot on her Instagram, has however, deactivated the comments section and it appears it's perhaps to keep the trolls at bay. Speaking to
mid-day
, she declares to stand by her career choices: "The idea is to create awareness on the subject; it's the need of the hour. I am doing no wrong by endorsing condoms." Bipasha Basu is best known for her roles in an array of erotic thrillers -
Raaz
and
Alone
, in which she co-starred with Karan.
In her interview, Bipasha added that she came on board for the commercial because: "It was going to be shot by one of the most trusted photographers and ad-filmmaker in the business, Prasad Naik. So, I knew it would be aesthetically shot."
Previously, Bipasha accompanied one of her posts featuring the advert, with this note: "In a country that has the second largest population in the world.. we still have taboos on just the words sex and condoms..."
Earlier in September, a Navratri-themed
condom ad featuring actress Sunny Leone
sparked controversy in Gujarat, which was released around the festival. The Confederation Of All India Traders vehemently objected to the reference of the festival in the commercials.
Bipasha Basu and Karan Singh Grover married in 2016 and 2015's
Alone
remains their last movie together.