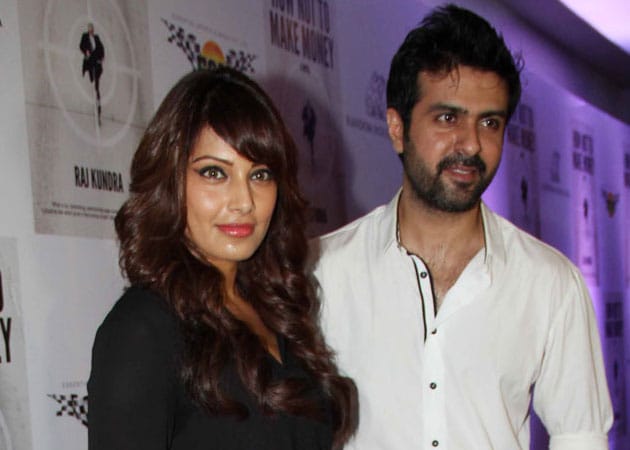 Highlights
Bollywood actress Bipasha Basu has decided to come clean about her romance with actor Harman Baweja a day after she stonewalled questions from the press saying she would be attending the IIFA awards alone and that she was waiting for "an eligible bachelor."
This morning, Bipasha wrote on Twitter: Stating the obvious!Yes Harman n Me r a couple :) Finally I have met a person who is a far better human being than I am.Blessed.
Bipasha and Harman have been rumoured to be in a relationship for a while now and are even said to have wedding plans for this year. Biapasha, however, announced at the IIFA press conference yesterday: "I am waiting for a proposal."
Harman earlier admitted he was dating the Dhoom: 2 actress. "Our starting to see each other was very organic. Barring the fitness factor, we are very similar. She is a simple, straight-forward and honest girl who is caring and loving. For both of us, family and friends mean the most in the world and we are both emotional, caring and simple," Harman said.
Bipasha previously dated actor John Abraham for nine years. John married his fiancee Priya Runchal in a secret wedding last month.
With PTI inputs
New Delhi:
Bollywood actress Bipasha Basu has decided to come clean about her romance with actor Harman Baweja a day after she stonewalled questions from the press saying she would be attending the IIFA awards alone and that she was waiting for "an eligible bachelor."
This morning, Bipasha wrote on Twitter: Stating the obvious!Yes Harman n Me r a couple :) Finally I have met a person who is a far better human being than I am.Blessed.
Bipasha and Harman have been rumoured to be in a relationship for a while now and are even said to have wedding plans for this year. Biapasha, however, announced at the IIFA press conference yesterday: "I am waiting for a proposal."
Harman earlier admitted he was dating the Dhoom: 2 actress. "Our starting to see each other was very organic. Barring the fitness factor, we are very similar. She is a simple, straight-forward and honest girl who is caring and loving. For both of us, family and friends mean the most in the world and we are both emotional, caring and simple," Harman said.
Bipasha previously dated actor John Abraham for nine years. John married his fiancee Priya Runchal in a secret wedding last month.
With PTI inputs