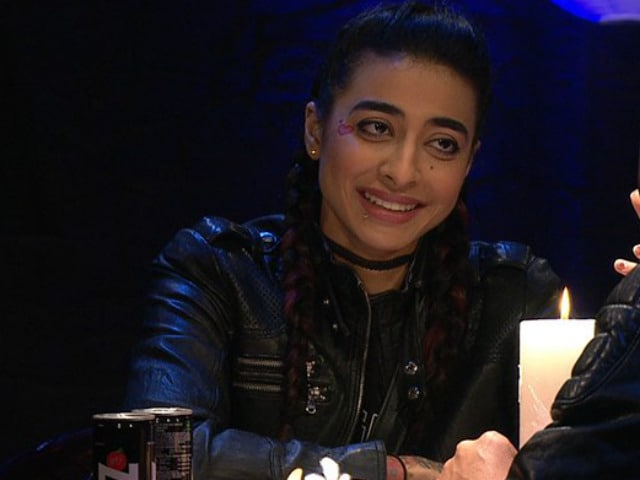 Highlights
Manveer Gurjar meets his father while Nitibha meets her mother
VJ is given the option of meeting Gauahar Khan
Bani has to convince Swami Om, Manu to nominate themselves for nomination
New Delhi:
Bigg Boss introduced a new task on the controversial reality show
Bigg Boss 10
's episode aired yesterday. The Battery Task requires
Manu Punjabi and Swami Om
to ensure that the mock battery given to them does not run out of charge. The contestants also got a chance to meet their relatives during the task. Priyanka Jagga, Gaurav Chopra, Monalisa and Rohan Mehra met their close ones while Manveer Gurjar, Nitibha, Lopamudra and VJ Bani are waiting in eager anticipation for their turn. Tonight's episode begins with Manu and Manveer discussing how Monalisa's boyfriend Vikrant reacted to Manu and Manveer's friendship with Monalisa.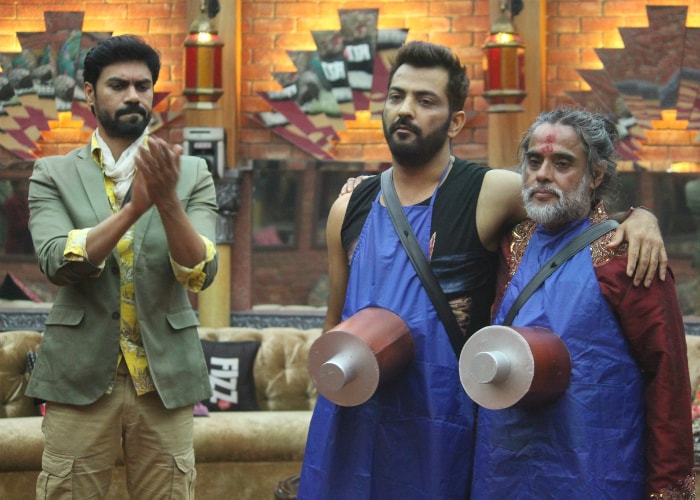 Later in the day, Bigg Boss asks Manu and Swami Om to charge the battery by walking on a hamster wheel - Manu begins the task and carries on while Swami Om fails at it miserably. Meanwhile, Nitibha questions Bani about her cordial term with
Priyanka Jagga
even though she has been rather indecent with almost everyone in the house. Bani clarifies saying Priyanka has maintained her distance from Bani and hence there is no reason or her to avoid her. Bani also adds that the contestants in turn should stay away from Swami Om who never thinks twice before crossing a line.
Manveer Gurjar becomes the first contestant of the day to participate in the battery task. He opts to meet his father and introduces him to everyone in the house. Next up is Nitibha who meets her mother, followed by Lopamudra, who catches up with her sister in the confession room.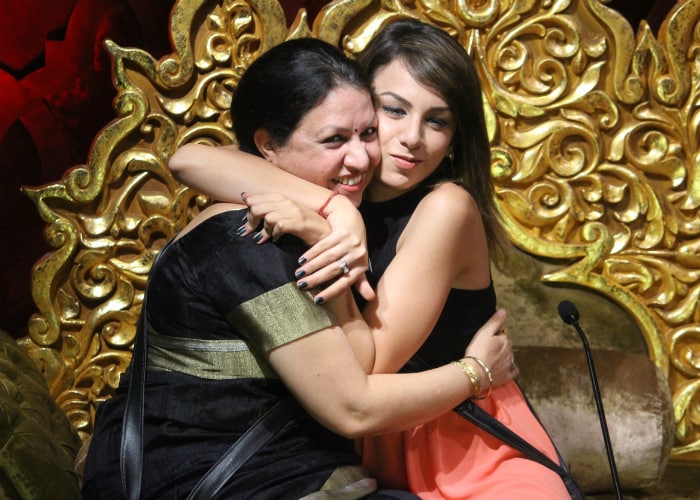 Bani was the last contestant to be called for the task. She's given the option to meet ex-
Bigg Boss
contestant Gauahar Khan but there remains only 6% battery left. Bigg Boss tells her that in order to meet Gauahar, she has to convince Manu and Swami Om to nominate themselves for next week's eviction. Bani shares her situation with Manu and Swami Om but will they help her out?
Bigg Boss 10
currently has contestants VJ Bani, Lopamudra Raut, Monalisa, Manveer Gurjar, Swami Om, Gaurav Chopra, Rohan Mehra,
Priyanka Jagga
and Manu Punjabi in the house. Celeb contestant Rahul Dev was evicted last week while Bani J, Lopamudra Raut and Monalisa are nominated for this week's eviction.