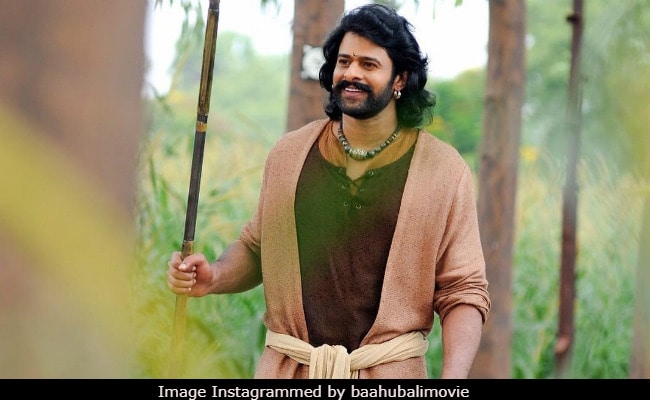 Highlights
Baahubali 2 became an unstoppable force at the box office
Twitter India has released its lookback for the year 2017
#baahubali2 tops the entertainment hashtag trend
New Delhi:
Twitter India has released its lookback for the year 2017 and, no surprises,
#baahubali2 was the top entertainment hashtag trend
. Tell us something we don't know - the megabudget
Baahubali 2
released in April and swiftly became an unstoppable force at the box office. The concluding instalment of director S S Rajamouli two-part fantasy shattered several box office records to smithereens and made over Rs 1,000 crore worldwide. Fans of the first film flocked to cinemas to watch the second and finally discover the truth about why Katappa killed
Baahubali
- the original ended on the cliffhanger of cliffhangers when it released in 2015.
Baahubali 2 was the biggest movie event of the year
, a fact that Twitter's 2017 report reflects.
Bigg Boss 11
and Tamil film
Mersal
are at second and third spots - #bb11 and #mersal. Better luck next time, Bollywood.
Other hashtags that rocked Twitter this year were related to Diwali, the Goods and Services Tax or GST, Prime Minister Narendra Modi's radio address
Mann Ki Baat
, and various cricket tournaments.
Today, we're taking a lookback at the hashtags, people and moments that got #India talking on Twitter in 2017

Here's the most Tweeted about hashtags in India this year #ThisHappenedpic.twitter.com/XCYsyZhjwd

— Twitter India (@TwitterIndia) December 5, 2017
Bollywood films may have left little or no impression on Twitter but that hasn't dented the popularity of the actors who star in them. PM Modi is the most-followed Indian on Twitter - he tops a list of 10 in which seven spots are filled by movie stars. Amitabh Bachchan is the second most-followed and the other places are occupied by Shah Rukh Khan, Salman Khan, Akshay Kumar, Aamir Khan, Deepika Padukone, Sachin Tendulkar, Hrithik Roshan and Virat Kohli.
Congrats to @narendramodi who tops the most followed list on Twitter in India with 37.5 million followers. Here's the ten most followed Indians on Twitter this year #ThisHappenedpic.twitter.com/onP2uWxEvg

— Twitter India (@TwitterIndia) December 5, 2017
We'll have to wait till next December to see if Rajinikanth's
2.0
leaves a
social media footprint as large as Baahubali's
.