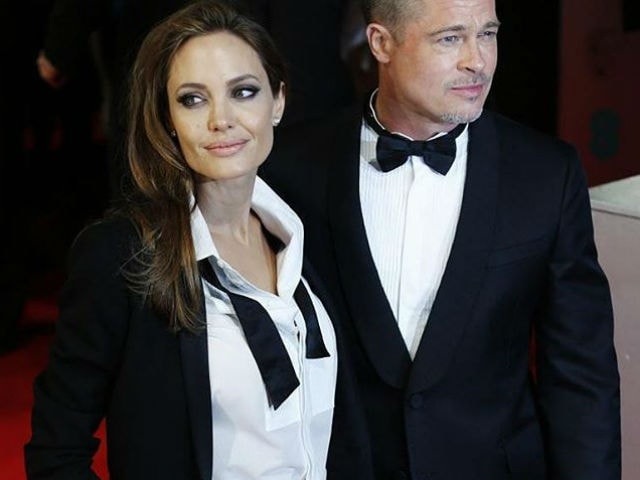 Highlights
Angelina filed for divorce from Brad on September 19
The couple had been married for two years
They have six children together
Los Angeles:
Actress Angelina Jolie's children are helping her rethink how she handles herself in court during the divorce proceedings.
The actress has also decided to back off with the "aggressive divorce tactics" against Brad for the sake of their children.
Angelina, 41, has consistently
affirmed that her six children
are her biggest priority since she announced her split from Brad, 52.
"After looking bad in the court of public opinion, Angelina is backing off her aggressive divorce tactics,"
hollywoodlife.com
quoted a source as saying.
"She wanted to expose the truth about Brad being
not as sweet and innocent
as his fans think but she didn't anticipate such a backlash from close friends and family. Angelina's trusted advisors have pleaded with her to be more gentle in handling the separation and divorce," the report said.
"Those close to her have also convinced Angelina that if she continues to go hard after Brad, the biggest losers will be the people she cares most about, their kids. Her main goal has always been protecting her children," added the source.
Angelina filed for divorce from Brad on September 19 citing
irreconcilable differences
while seeking physical custody of six children.
(Except for the headline, this story has not been edited by NDTV staff and is published from a syndicated feed.)