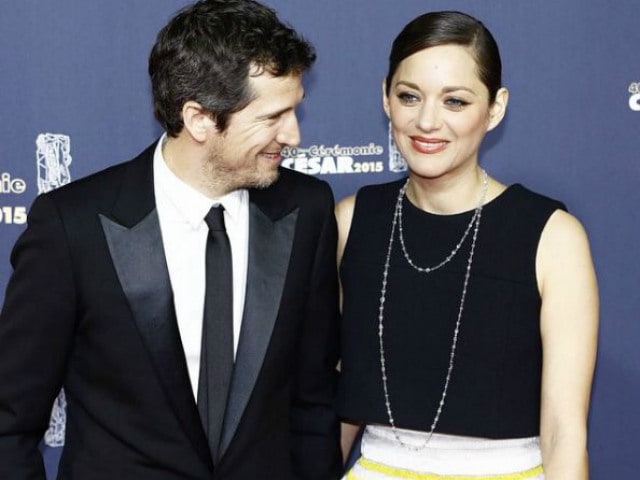 Highlights
Brad and Marion are co-stars of the soon-to-be-released Allied
'I don't usually talk about my private life,' wrote Guillaume Canet
Angeline filed for divorce from Brad Pitt on September 19
Los Angeles:
French actress Marion Cotillard's partner, actor Guillaume Canet has hit out at the "stupid and baseless accusations" stating the actress' involvement in the split between Brad Pitt and Angelina Jolie.
On Monday, Angelina filed for divorce from Brad, her husband of two years and partner of 12 citing 'irreconciliable differences'.
"I don't usually talk about my private life, which until now I have always carefully protected," Mr Canet
wrote in an Instagram post on Friday
.
But the relentlessness of the celebrity press, the "stupidity" of the media and the hatred of certain netizens required him to speak up, he said.
They "have pushed me to declare the pride, love, respect and admiration that I have for Marion for staying so strong and intelligent in the face of these stupid and baseless accusations," he added.
Marion on Wednesday rebuffed suggestions that she played a role in the Brangelina break-up
.
"Many years ago, I met the man of my life, father of our son and of the baby we are expecting," wrote the 40-year-old actress, who has been with Mr Canet since 2007.
"He is my love, my best friend, the only one that I need," she said.
Read her post here:
Soon after
entertainment website TMZ
reported Tuesday that Jolie had filed for divorce, speculations were rife about an alleged affair between Brad and Marion.
They are co-stars of the soon-to-be-released wartime thriller
Allied
for which they shot together in London.
Allied is the story of two assassins who fall in love, much like
Mr & Mrs Smith
, the movie that started it for Brad and Angelina. Not only was
Mr & Mrs Smith
also the story of two assassins, Brad was married to
F.R.I.E.N.D.S star Jennifer Aniston at the time
. He divorced her in 2005 for Angelina, although they didn't marry till 2014.
Angelina Jolie, 41, and Brad Pitt have three adopted and three biological children, who use the last name Jolie-Pitt.
The split between two of the world's biggest stars
spells the end of one of Hollywood's highest-profile celebrity couples.