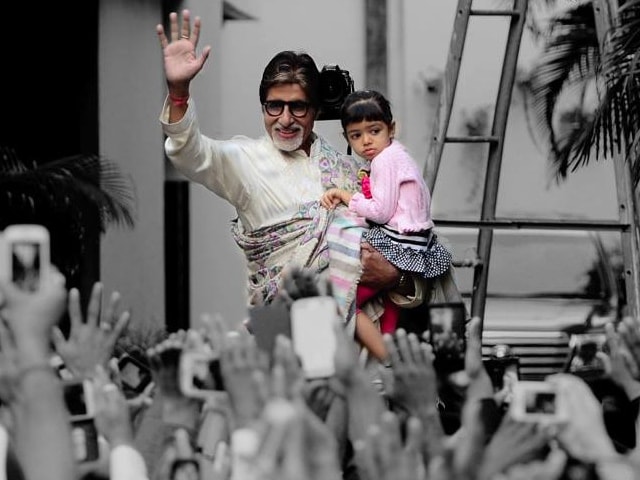 New Delhi:
As the youngest Bachchan, three-year-old Aaradhya, took to stage for the first time at her school's annual day function, her superstar grandfather Amitabh Bachchan reminded his fans how the trend of stage shows began in showbiz. The trendsetter was Mr Bachchan himself.
Mr Bachchan wrote on his blog, "It's Aaradhya's Annual day of her school and the family is all dressed and excited to be with her as she makes her first appearance on stage. Parents of all the children are equally excited and filled with parental pride as are we."
And then on Facebook, he revealed that he flagged off the stage show trend way back in the Eighties: "When I performed my Stage show at the Wembley Stadium in London, no one ever before and no one ever after, took Sridevi, Aamir, Salman for their first stage show. 1990, it was called
Jumma Chumma
. I had started the stage shows trend in 1983!! That is a long time ago the pictures prove it..!!!"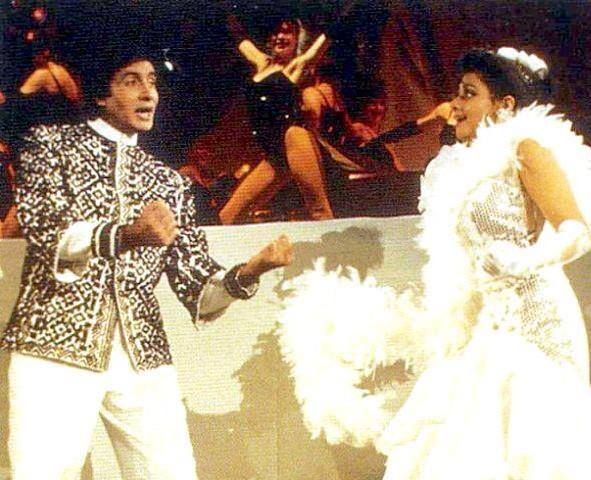 He posted these pictures from the 1990 concert with actress Sridevi, with whom he has worked in films like
Khuda Gawah, Aakhree Raasta
and
Inquilaab
. In the pics, Big B seems to be in full swing as he performs the signature dance move from
Jumma Chumma
with the actress. The song in the film
Hum
was picturised on Big B and Kimi Katkar.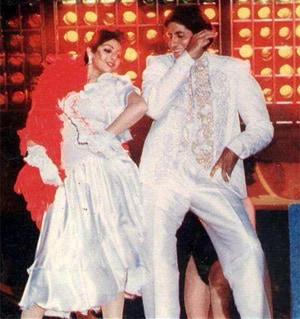 Meanwhile, Mr Bachchan also revealed detail about Aaradhya's school show. He wrote, "The curtains open and the most delightful hours of extraordinary performances play out about us, mature, innocent, wonder in the eyes, and the confidence of seasoned artists."
"There are guides ahead of them that monitor and teach them as they appear to follow ... none of them follows. They are their own stars, their own rhythms, their own movements and in some cases no movement at all, just standing or sitting there in dazed expressions, looking the most a cuddly adorable beings on earth," he concluded.