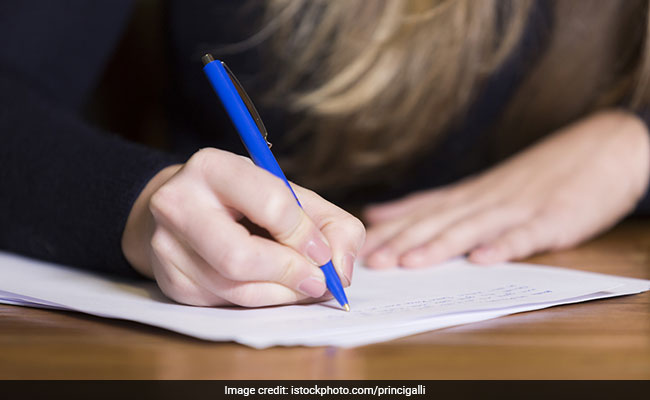 New Delhi:
Central Board of Secondary Education (CBSE) has conducted class 12 Computer Science paper today and according to an expert, the exam was an easy one for most students. Ms. Renuka Diwan, PGT, Computer Science pf Army Public School Delhi Cantt said there were a few tricky questions but an average student will be able to score 75% marks with today's paper. She told NDTV that today's paper was also a well-balanced paper.
The majority of the students coming out from one of the examination centres after Computer Science exam said that the paper was not a difficult one.
According to Ms Diwan, Q1(e) of today's Computer Science paper has a printing error.
She also said no question from previous years is repeated in this year's paper.
However, she added that the inheritance question and SQL first question is based on the similar concept as previous year's.
"The question paper was exactly as per CBSE blueprint. It was a well-balanced paper," she said.
Tomorrow, CBSE class 12 students will appear for Mass Media Studies exam while the exams will continue from March 26 after the two-day weekly offs with Economics. On March 27, students will attend Philosophy and Biology among many other papers.
CBSE began the
class 10, 12 exams
from March 5 after Holi festival. While class 10 board exams will continue till 4 April, for class 12 students the exam will continue till April 13, 2018.
Read also:

CBSE To Introduce Compulsory Health And Physical Education Programme

CBSE Class 12 Maths Paper 2018 Analysis

CBSE Class 12 History Paper Analysis

CBSE Class 12 Geography Paper Analysis
Click here for more
Education News