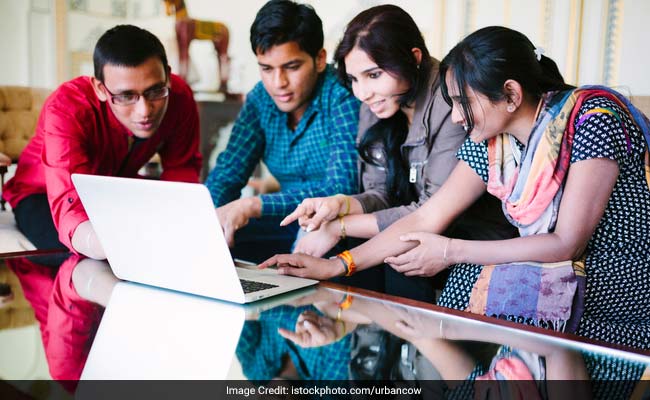 New Delhi:
English paper has just been over for CBSE Class 10 board examinees. The examination scheduled for 30 March 2017 has been over and students were seen happy and elated coming out of the exam hall. There was an air of satisfaction among Class 10 board examinees of CBSE. "The Summative Assessment II English Communicative 101 for the Std X students of the AISCE 2017 has definitely brought smiles to students", said
Mrs Amrita Chaudhuri
, PGT in English, Mother's Public School, Bhubaneswar, Odisha.
CBSE Class 10 English Question Paper Pattern
The English Communicative paper was divided into three sections of 70 marks with all questions being compulsory.
Sec A- Reading (25 marks)
Sec B- Writing and Grammar (25 marks)
Sec C- Literature and Novel (25 marks)
We spoke to
Mrs Amrita Chaudhuri
, PGT in English, Mother's Public School, Bhubaneswar, Odisha regarding today's exam paper.
What was the difficulty level of today's question paper?
The questions were straightforward. The question paper was student friendly with direct questions especially from the Literature section. But the vocabulary task may have baffled some.
What were the 'easiest' part (s) in the question paper?
The writing section had two questions based on creative writing in the form of a story which was exciting and easy as it provided hints and guidelines. The letters were based on regular social problems and were easily tackled. The grammar section was also easily attempted by the students. Also the novel question was easily attempted by all students. Even the Comprehension section had direct questions.
How much can students score on an average?
Overall the students are happy with their performance and the average score would be around 50 and above out of 70. Even the average student had a happy and satisfactory look on the face with a job done well.
Overall, what would you say "Easy or Difficult"?
It was easy! Though the question paper was scheduled for three hours beginning at 10.30 am, most students completed it before half an hour.
(With Inputs From
Mrs Amrita Chaudhuri,
PGT in English, Mother's Public School, Bhubaneswar, Odisha)
Click here for more
Education News