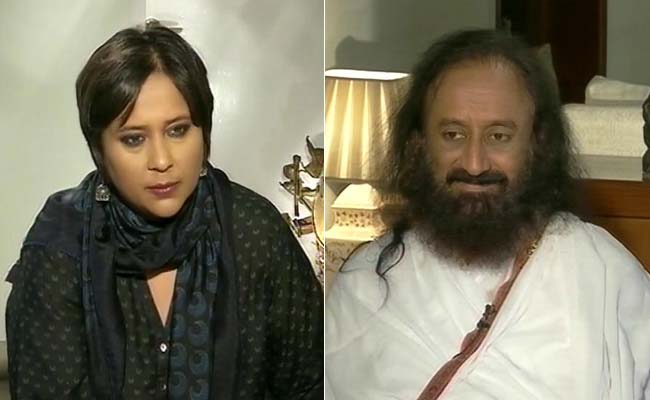 Highlights
Sri Sri event begins on Yamuna banks tomorrow
Sri Sri says 5-crore fine ordered by green court will not be paid
"Wait till tomorrow, we have time", his organization's lawyer
New Delhi:
Hours before his mega-event opens on the banks of the River Yamuna among protests by environmentalists, spiritual guru Sri Sri Ravi Shankar told NDTV that "We have not done anything wrong...we will go to jail but not pay a penny."
India's top environmental court has cleared the three-day "World Cultural Festival" with the rider that the organisers must deposit a five-crore fine ahead of the inauguration. "We have till tomorrow...things are fast-changing," said a lawyer for the Art of Living Foundation, which is led by Sri Sri.
The National Green Tribunal has warned that after the event, the organisers are likely to be presented a much larger bill prepared by its experts; Sri Sri has said he will challenge all fines because "we have not done anything wrong".
Prime Minister
Narendra Modi's office today confirmed that he will attend the opening
of the "World Culture Festival" tomorrow.
President Pranab Mukherjee opted out earlier this week
.
Yesterday, the National Green Tribunal was not sparse in its censuring of either his organisation or a slew of government departments for ignoring the potential damage to the Yamuna's floodplains, where 1,000 acres are being used to host the event. "This is like a Cultural Olympics... normally, something like this should be welcomed," said Sri Sri, 59, to NDTV.
The temporary construction at the venue - which includes a 7-acre stage and pontoon or floating bridges over the river - will combine with lakhs of attendees to irreversibly corrode the fragile ecosystem of the area, activists had alleged in court before judges cleared the event.
Sri Sri has denied that the
army's construction of bridges for the festival
is one of many signals of preferential treatment based on a perceived proximity to the government and Prime Minister Narendra Modi, with whom he has meditated. "If lakhs of people are coming, how can you consider this a private event? If this were the Kumbh Mela, wouldn't the army be used to help?" Sri Sri asked.