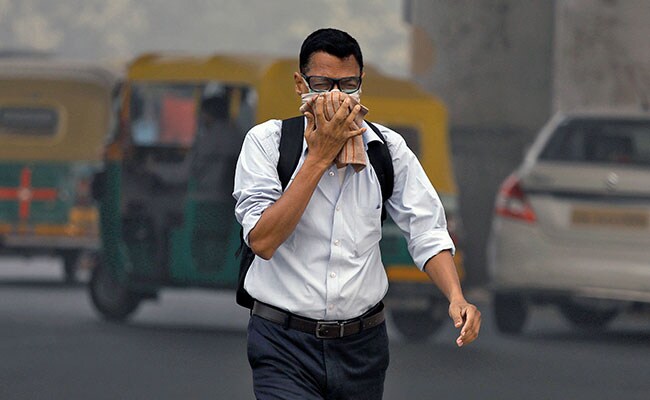 New Delhi:
The municipal corporations in Delhi has said the Lt Governor asking civic bodies to abide by the four-time hike in parking fees, in the wake of severe pollution in the city, would be followed in letter and spirit in the interest of the residents.
Delhi continued to choke on the smog as the Environment Pollution Prevention and Control Authority (EPCA) announced that pollution levels have hit 'severe plus' zone.
Lt Governor Anil Baijal has directed that agencies such as the municipal corporations and the Delhi Metro should strictly enforce the decisions taken by the EPCA, including hiking parking fares by four times.
The civic bodies were initially dilly-dallying in executing the EPCA's orders. However, today they said they are implementing the order, as it will discourage people from using private cars.
"The decision taken today in the LG's meeting for taking preventive measures in severe environment conditions, would be followed in letter and spirit in the interest of the residents and the city," North Delhi Municipal Commissioner Madhup Vyas said in a statement.
A spokesperson for the East Delhi Municipal Corporation said, the decision would be implemented.
The South Delhi Municipal Corporation had also decided to abide by the instruction.
The NDMC runs 104 parking lots while the EDMC has over 40 under its jurisdiction.
An NDMC spokesperson said, contractors have been asked to execute the order. "We really hope it would discourage people from using more private cars, one of the factors for environmental pollution."