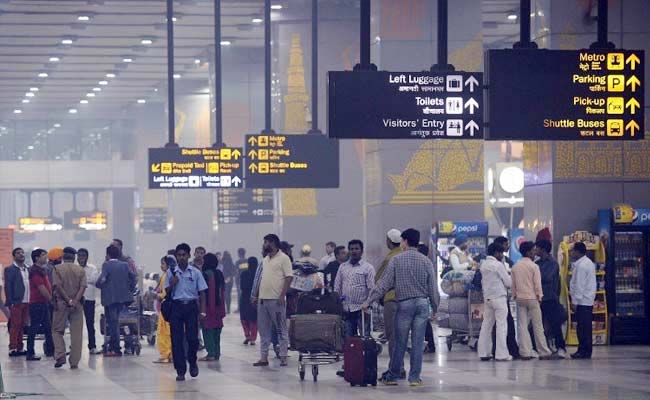 New Delhi:
Security agencies have flagged the issue of growing instances of fake e-tickets being used to gain entry into the hyper-sensitive Indira Gandhi International (IGI) Airport with over two dozen such instances being reported this year.
The agencies, including the airport security tasked CISF and those mandated with bolstering anti-terror measures at the facility, have sought creation of some additional security features on the e-tickets generated by the airlines and installation of some smart scanners at the entry gates that could weed out fake ones easily.
Sleuths recently flagged this issue during a high-level meeting on aviation security and informed the Union Home and Civil Aviation ministries that while there were only a total of 23 such incidents reported in the whole of last year at the IGI, this year by September these numbers have gone to over two dozen, even with three more months still remaining in 2016.
A senior official said while till now all such cases have been categorised as "non-terror" or "general" attempts, the misuse of fake e-tickets for perpetrating any nefarious design cannot be ruled out at the IGI, one of the busiest airports in the country with a host of national and international dignitaries using it for air travel every day.
The official explained that a simple modus operandi involves a person first booking a ticket over the Internet to fly to a destination, subsequently taking its print out and then cancelling it.
"But, the person concerned is still left with the print out of the e-ticket that shows the valid details of a flier to board a flight. Based on this, they get entry into the terminal area but they are caught soon after as specially deployed CISF security men either detect their suspicious body language or nab them when they try to make an illegal exit," the official said.
Most of these instances, including foreigners, have been due to the over-enthusiasm of a flier to see off their near and dear ones but a possible threat to airport security in the future cannot be ruled out, they said.
Such violators are later booked under IPC sections and handed over to airport police.
As per data, accessed by PTI, at least five cases of tampering of travel documents have also been detected during the same period this year as compared to six such cases last year.