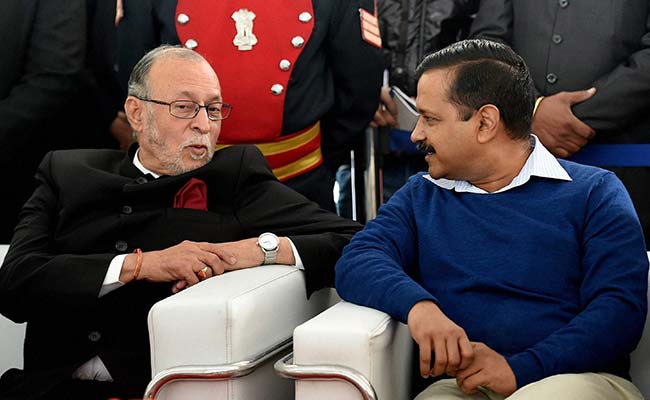 New Delhi:
In what could trigger a fresh bout of tussle between the Delhi government and the Lieutenant Governor's office, Lieutenant Governor Anil Baijal has transferred three IAS officers.
The action by the Lieutenant Governor comes days after the Supreme Court clipped the Lieutenant Governor's powers, restricting his jurisdiction to land, police and public order. The services, department, however, still continues to be the bone of contention between the two.
According to a new order, Soumya Gupta has been replaced by Sanjay Goyal as Education Department Director. Similarly, Chanchal Yadav, who served as South DMC's Deputy Commissioner has been shifted as Special Secretary to Lieutenant Governor.
Vasanthakumar N, has been made Special Commissioner (Trade and Taxes).
Deputy Chief Minister Manish Sisodia slammed the move as "bossing around" by the LG.
"LG has kept the services department with him arbitrarily and is bossing around. He should have consulted us before appointing the education director. Delhi government is spending 26 per cent of its budget on education and we are not even consulted on the issue," Mr Sisodia told reporters.
Chief Minister Arvind Kejriwal yesterday wrote to Mr Baijal wondering how he can be "selective" in accepting the Supreme Court judgement on power tussle between the Delhi government and the Centre.
The Delhi government is likely to move the Supreme Court to dispose of its appeals, including the one on the matter of services, which is a bone of contention between the AAP dispensation and Lieutenant Governor Anil Baijal, at the earliest.