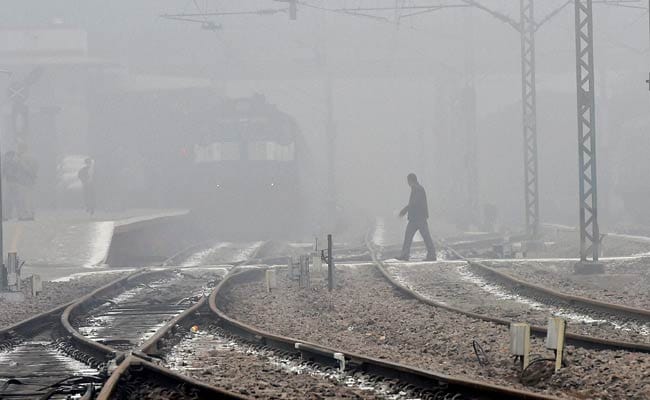 New Delhi:
As heavy fog engulfs parts of northern India, train services have taken a major hit. Today, 36 trains have been delayed, two rescheduled and 13 cancelled due to low visibility and other operational reasons. Besides train services, reduced visibility has also disrupted road and air travel.
Multiple trains have either been delayed or cancelled this past week. On Thursday, 26 trains delayed, seven rescheduled and 19 cancelled due to dense fog in Delhi. As cold wave intensifies over the next few days, visibility is likely to remain low. The weather department forecasts moderate fog throughout the day with minimum temperature dropping down to 8 degree Celsius.
According to the Indian Meteorological Department, dense fog in several parts of Northern India, particularly Delhi, Haryana, Punjab, and Uttar Pradesh, is likely to reduce visibility in the coming days.
In addition to the thick fog, air quality in Delhi shows no sign of improvement. The city is currently struggling to curb air pollution, with air quality index dropping far below safe limits. According to the Central Pollution Control Board, air quality index has gone from "very poor" to "severe". Pollution in Delhi reached emergency levels in November following which the Delhi government announced shutting down of schools, as well as halting of construction in the city and surrounding areas.
Railbeeps.com
is fastest mobile friendly website which provides answers to enquirers related to Indian Railways like
PNR status
,
live train running status
,
trains between two stations
and more.