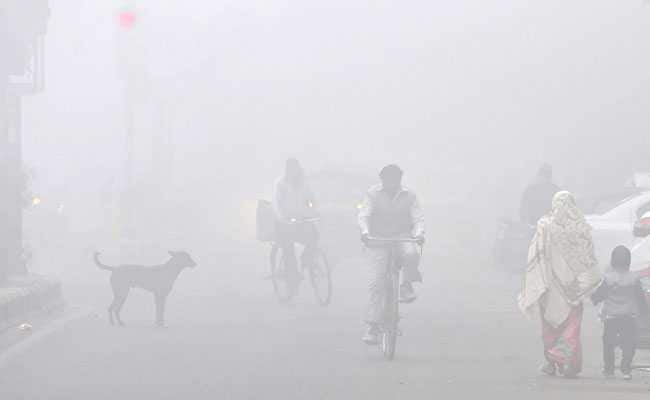 New Delhi:
At least 35 trains are going to arrive late, while 10 have been cancelled due to dense fog in Delhi and neighbouring regions in north India. Five trains have also been rescheduled. The met department forecast predicts a minimum temperature of 7 degrees in the national capital and a maximum temperature of 24 degrees. Dense fog has also been predicted. Temperatures on Sunday dipped as low as 6.4 degrees in Delhi, as a cold wave hit North India in Kashmir and Himachal Pradesh.

The Air Quality of Delhi also stays at "Very Poor" in most parts of the city.

The Agra Intercity express has been cancelled due to fog, as well as the Sikkim Mahananda Express. The Sealdah Rajdhani travelling from Delhi to Kolkata is running late by more than 12 hours while the Patna Rajdhani travelling to the Rajendranagar Terminus is running late by more than 10 hours.

Yesterday, 18 trains were cancelled and 43 delayed.


In its 7-day forecast, the met department has said that the city will experience moderate and shallow fog on Tuesday and Wednesday respectively. Thursday is predicted to have moderate fog again, while dense fog is expected to return on Friday. Minimum temperatures are likely to rise till Wednesday and take a slight dip in the next four days.
Since the railways have been impacted due to the fog, people have been adversely affected and are facing discomfort.
Railbeeps.com
is fastest mobile friendly website which provides answers to enquirers related to Indian Railways like
PNR status
,
live train running status
,
trains between two stations
and more.