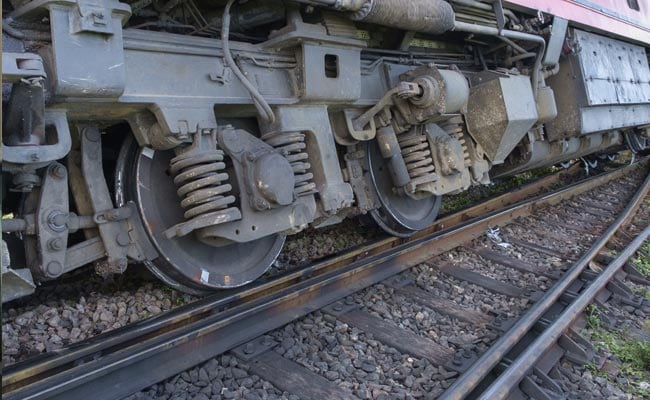 Lucknow, Uttar Pradesh:
An apparent derailment attempt of the Etawah-Mainpuri passenger train was averted in Uttar Pradesh, an official said on Saturday.
Miscreants had thrown a loose concrete sleeper on the railway tracks near Karhal in Mainpuri district late on Friday.
However, the train driver applied brakes on time saving around 80 lives on board, an Railway Protection Force (RPF) officer said.
The rear part of the engine was damaged in the incident. The RPF team rushed to the spot just after midnight.
The incident happened at the gate number-8 in Karhal when the passenger train heading towards Mainpuri had some 75-80 passengers aboard.
In another incident a large section of the track caved in due to rains in Mathura on Friday leading to disruption of traffic on the busy Delhi-Agra route.
The Samta Express, Kerala Express, Sachkhand Express and the Mangal Express were some of the trains that were hit by the delay.
(Except for the headline, this story has not been edited by NDTV staff and is published from a syndicated feed.)