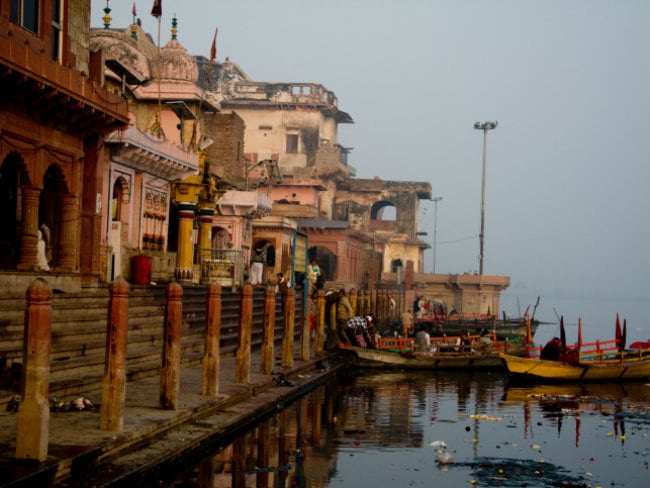 Mathura:
Authorities in Mathura are getting ready to cope with the huge rush for Goverdhan Puja and the mass bathing on the banks of the Yamuna on Yam Dwitiya to be held on Friday and Saturday.
The brother and sister temple, dedicated to Yamuna and Yamraj, at the Vishram Ghat will receive lakhs of people after the customary bath in the Yamuna on Bhai Dooj.
"The belief is that if brother and sister together take a holy dip in the Yamuna, the god of death Yamraj would be appeased and bless them with a long life," said Madhukar Chaturvedi, a priest from Mathura.
"Only in Mathura, you have a temple of brother and sister," he said.
The Yamuna ghats in Vrindavan and Mathura are being swept clean and barricades being put up to regulate crowd movement.
Meanwhile, the Mathura Brahmin Sabha has demanded release of more water into the river to dilute pollutants and bring the water closer to the ghats.
"We expect at least a lakh pilgrims congregating in the ghats on Saturday. Many have already come from far and wide, including NRIs. The dharamshalas and hotels are full," said a shop-keeper near the Dwarkadheesh Temple.
In Goverdhan, pilgrims continue to pour in for the parikrama and the "Annakoot" darshan on Friday. Sri Krishna temples in Vrindavan and Gokul are also gearing up for the Goverdhan Puja.