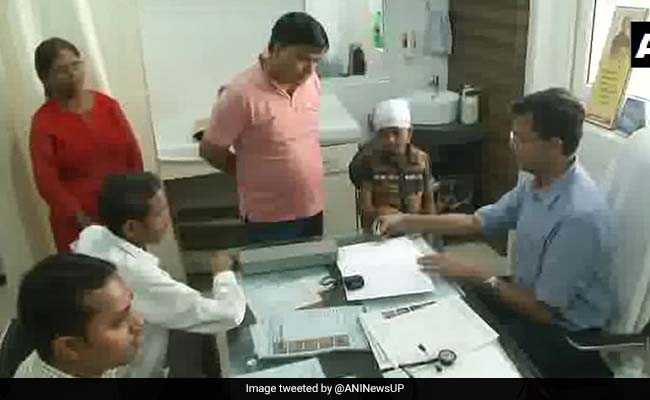 Lucknow:
In a heart-warming gesture for soldiers, a Lucknow doctor has put up a notice board at his clinic that reads, "No consultation charge for soldiers. You have already paid our fee at the border".

Doctor Ajay Chaudhary practises in Lucknow's Gomti Nagar. Coming from a military background himself, Dr Chaudhary feels that this is his small contribution towards the soldiers who secure our borders.


"This is my way of giving back to the people who work selflessly for the nation. I have been doing this voluntarily," Dr Chaudhary told news agency ANI.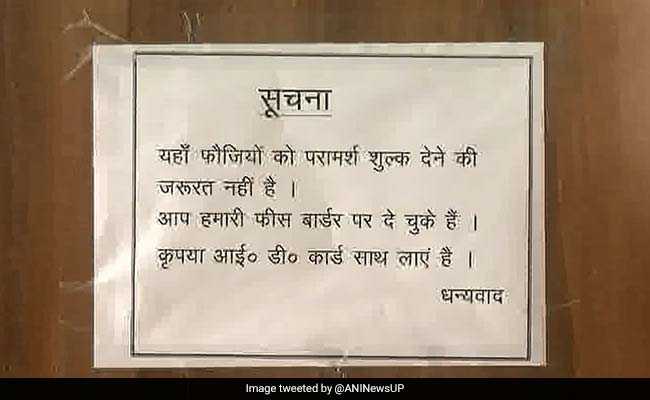 Dr Chaudhary's father was in military and his brother was a commander in Indian Navy. He too appeared for the National Defence Academy exam, but could not make it.


This, he feels, is his way of contributing towards the nation and it makes him happy.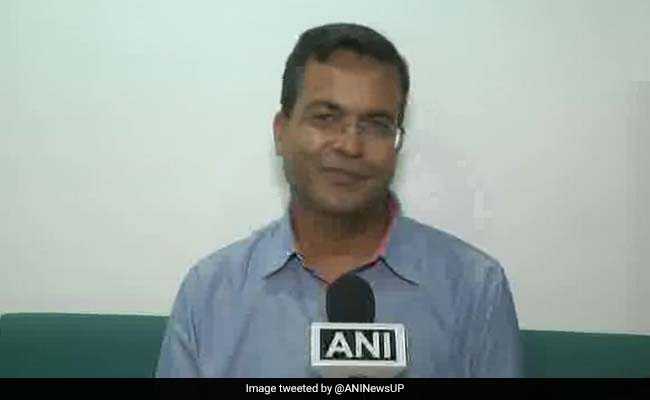 In the notice put up at his clinic, he has requested requested the soldier to come along with their ID cards for consultation.