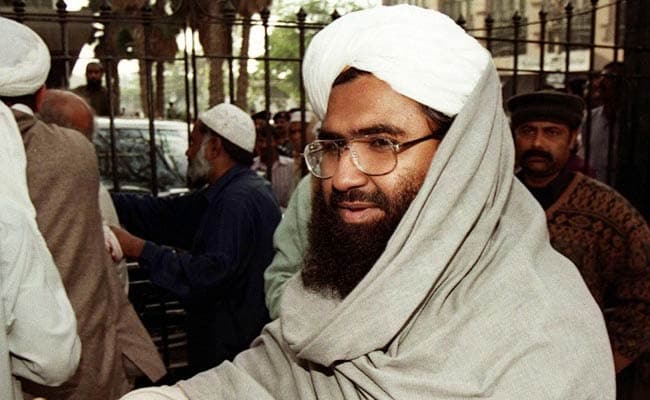 Lahore:
Maulana Masood Azhar, blamed by India for the deadly attack on the Pathankot air force base earlier this month, has been taken into "protective custody", a Pakistan minister has said according to Dawn News.
Here are the latest developments:
Rana Sanaullah, the Punjab province Law Minister, has clarified that Masood Azhar, the chief of the terror group Jaish-e-Mohammed, is "not arrested."

"Masood Azhar has been taken into protective custody by the Punjab police counter-terrorism department," Mr Sanaullah has been quoted as saying by Dawn.

This is the first official confirmation of Masood Azhar's detention, which had been reported by Pakistan's media earlier this week. The Pakistani foreign ministry had said yesterday that it had no information about the detention.

"We have taken Maulana Azhar and his fellows under protective custody in connection with the Pathankot incident. However, we will arrest him if his involvement in the Pathankot attack is proved," Mr Sanaullah told Dawn News.

India has said that Masood Azhar masterminded the attack on the Pathankot air base on January 2.

As proof, India has shared two Pakistani phone numbers that the six terrorists, who crossed the border and opened fire at the high security base, called on. The terrorists were in touch with the Jaish chief's relatives, who were their handlers, New Delhi has said.

Pakistan Prime Minister Nawaz Sharif's office said in a statement on Wednesday that "several individuals" belonging to Jaish have been apprehended and some of its offices sealed.

Foreign ministry spokesperson Vikas Swarup said yesterday that India welcomes "as a first step" the detention in Pakistan of leaders of the Jaish-e-Mohammed, but there was no confirmation from Pakistan on the detention of Masood Azhar.

He also said that the Foreign Secretaries of India and Pakistan have spoken on the phone and have mutually agreed to reschedule their talks - which had been loosely set for today - "in the very near future."

Pakistan has said it will send investigators to India as part of the probe to collect important evidence about the Pathankot attack. India says it supports the decision. Seven Indian soldiers were martyred and 20 were wounded in the attack.