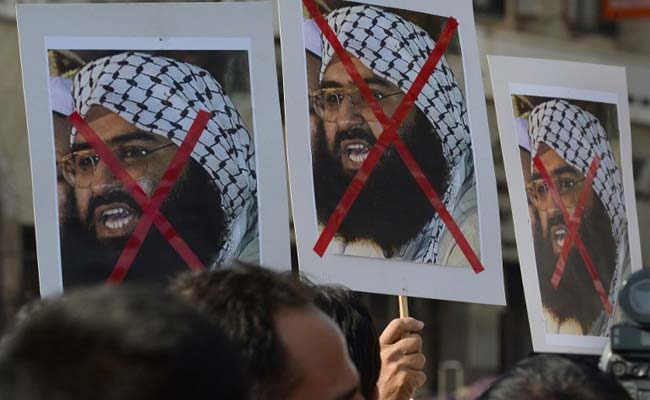 New Delhi:
Pakistan has today reportedly detained Maulana Masood Azhar, who heads the terror group Jaish-e-Mohammed, blamed by India for the huge attack on the Pathankot Air Force base earlier this month, in which seven military personnel were killed.
Here are five facts about the terror chief:
Azhar was arrested in Kashmir in 1994 while travelling on a forged Portuguese passport. India freed him and two other jailed Pakistani militants in 1999 in return for 155 passengers held hostage in an Indian Airlines aircraft IC814 that was hijacked to Kandahar in Southern Afghanistan.

After his release, Azhar set up the Jaish to fight Indian forces in Kashmir. India has long accused Pakistan's powerful spy agency, the Inter-Services Intelligence (ISI), of close links with hardline groups like Jaish.

Azhar was named by India as a prime suspect in the 2001 attack on the Parliament - nine people were killed as terrorists drove into the parliament complex and opened fire. The five terrorists were also shot dead. At the time, Pakistan refused to hand over Azhar to India.

The portly cleric for some years was mostly confined to a compound in his home city of Bhawalpur in Pakistan's Punjab province for years after that, but in 2014, Indian intelligence officers warned that his aides could try to hijack a plane. The Delhi Metro, which is used by lakhs of commuters, was also put on alert. The intelligence came as Azhar addressed a huge rally via telephone, asking supporters to "resume jihad, or holy war, against India".

Indian intelligence analysts have said that Pakistan's military establishment is bringing militants like Azhar out of cold storage, with the promise of helping them fight India, while trying to stamp out the radicals they can't control.