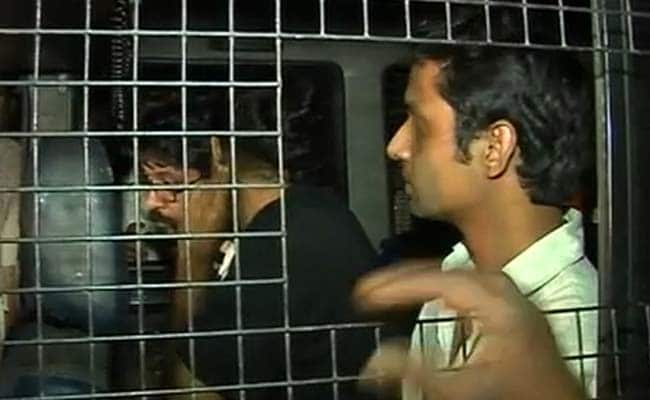 Pune:
Five students of Pune's prestigious Film and Television Institute of India (FTII) were arrested from campus after midnight on Tuesday and a dozen more were charged in an escalation of a two-month long row over the Centre's choice of the institute's chief.
Here are 10 developments in the story:
The students were arrested at around 1.30 am following a complaint by the institute's director Prashant Pathrabe naming 17 students, including three girls. Some 30 unnamed students are also mentioned.

The director filed a complaint after he was held captive in his office for seven hours on Monday by students who refused to let him go until they were heard.

Sources in the Information and Broadcasting ministry say the students held the director in his room for hours, vandalized the office, abused him and traumatised him.

"Students holding a kangaroo court...FTII cannot function in this manner. It is now a systemic crisis, truly undemocratic behavior," ministry officials said. A three-member team from the ministry will visit Pune tomorrow to assess the crisis.

Congress leader Rahul Gandhi, who has taken up the students' cause, commented in tweets: "Our students are not criminals Modiji" and "Silence.Suspend.Arrest:ModiMantra for AcheDin."

The institute's faculty has also come out in support of the students. "This is unacceptable. The students are our responsibility. I am surprised no one from the administration is here. The action is not justified at all," Sandip Chatterjee, a faculty member and FTII's acting dean told NDTV.

The students have been charged with obstructing a public servant from doing his duty - a non-bailable offence - besides destruction of property, voluntarily causing hurt, criminal intimidation and rioting.

Some 200 students of the institute have been on strike for 70 days against the appointment of small time TV actor Gajendra Chauhan as chairman of the institute. They have refused to return to their classes until Gajendra Chauhan is removed.

Several students have also opposed the manner in which the outgoing batch is being assessed. Only half have completed their final year projects, so the institute decided to leave it out of the evaluation process. But after protests, the assessments have been put on hold.

Students, alumni and film personalities have said that Mr Chauhan, who has acted in B-grade films, does not have the credentials for such a prestigious post. The central government has rejected charges that Gajendra Chauhan was appointed because of his proximity to the ruling BJP.