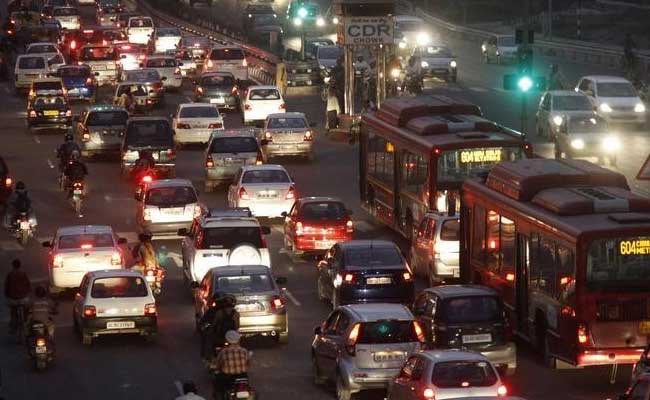 New Delhi:
Delhi's odd-even plan, the traffic experiment to allow vehicles of odd and even numbers on alternate days to reduce pollution and congestion on the capital's roads, is set to make a comeback next month for two weeks starting April 15. The government today announced some of details for the rerun of the scheme.
Here are the 10 big points for the second phase of the odd-even rule:
Exemptions for the scheme are expected to remain the same as last time - two wheelers, vehicles with judges, other VIPs, only women drivers, and those ferrying sick people. A final notification will be issued on April 8.

The fine of Rs 2,000 for violating the rule is likely to remain unchanged as well.

School buses will not be used this time. Last time, schools had been closed for the first two weeks of the year when the plan was launched and school buses were roped in to boost public transit.

Small CNG buses will also be used as a 'Paryavaran Bus Seva' on certain routes. These buses will have 50 per cent reservation of seats for women and will have marshals on board.

The Delhi Metro Rail Corporation and Traffic Police will submit detailed plans in a meeting expected to be held next week. Last time the Metro had run around 70 extra trips every day over its around 3,000 rides.

The government plans to enrol 400 ex-servicemen for enforcement of the scheme. Sub-divisional magistrates will not be enlisted this time, transport minister Gopal Rai said.

1,000 additional Civil Defence volunteers will be recruited for directing traffic and encouraging people to follow scheme, bringing the total to 5,000.

Routes for feeder buses that connect to Metro stations will be rationalised with a maximum range for each route set between 8 and 10 km.

Pollution monitoring will be done across the national capital region or NCR this time to study the impact of the odd even scheme. Last time pollution levels had been checked only within Delhi limits.

Mobile vans will monitor pollution levels through rotational route monitoring, measuring pollutant levels twice on one stretch. Private agencies will also be contracted to measure pollution levels.