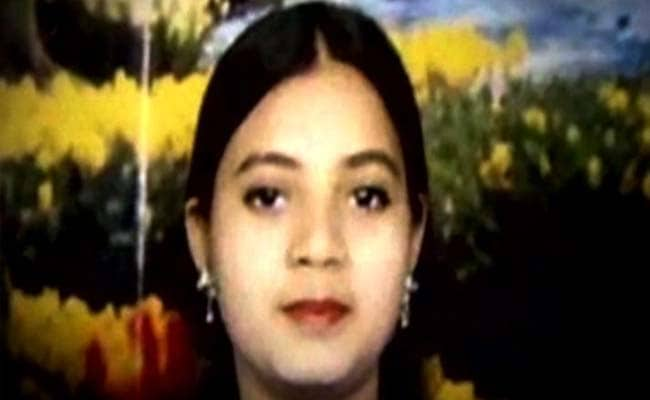 Mumbai:
Terrorist David Coleman Headley has told a Mumbai court that Ishrat Jehan, the 19-year-old student killed in an encounter in Gujarat in 2004, was a member of Pakistan-based terror group Lashkar e Taiba.
Here are 10 developments in the story:
The statement has revived political sparring over whether Ishrat was an innocent student killed in cold blood or a terrorist shot down before she could execute a plan to assassinate Narendra Modi, then the Chief Minister of Gujarat.

Headley, who is testifying on the 26/11 Mumbai terror attack from an undisclosed location in the US via video link, picked Ishrat's name when the prosecutor questioning him listed "options" of female members of the Lashkar.

Headley said he had learnt about a "botched-up operation" from a conversation between Lashkar commander Zaki Ur Rehman Lakhvi and military chief Muzammil Bhat.

Headley said: "Later I asked Muzammil and he said there was a female member of the LeT who was killed in a police shootout at a naka (picket). The exact place I cannot recall." He has named Ishrat for the first time in court, but legally, it may not stand because it is hearsay.

Ishrat, who was from Mumbra near Mumbai, was shot dead along with three men on June 15, 2004, by Gujarat police officers.

The Congress says Ishrat was framed but it was embarrassed when its own government said in a statement in court in 2009 that Ishrat and her friends were Lashkar terrorists. But another statement filed within a month had no reference to Ishrat's alleged Lashkar links.

The BJP accused the Congress of misusing investigative agencies to link Narendra Modi and Amit Shah, his home minister in Gujarat, to Ishrat's killing and other controversial encounters in the run-up to the 2014 national elections. It also accused the Congress government of trying to hide that Headley had named Ishrat as a Lashkar terrorist to National Investigation Agency officials.

The political row also reflected in a conflict between the CBI and the Intelligence Bureau. The CBI accused Intelligence Bureau officers of a role in the killing and of planting weapons to make Ishrat look like a terrorist. The Intelligence Bureau, however, said though its officers had alerted the Gujarat police to the possibility that Ishrat could be linked to the Lashkar, its officers did not authorize or participate in the killing.

"After Healey's revelations it is clear that it was not a fake encounter. She was even called the 'daughter of Bihar'," said BJP's Shahnawaz Hussain. Congress leader Manish Tewari said: "To try and extrapolate Headley's testimony to justify an encounter that CBI found to be fake is by no stretch of imagination permissible."

The lawyer representing Ishrat's mother has alleged a "larger conspiracy" and said the prosecution asked Headley leading questions.