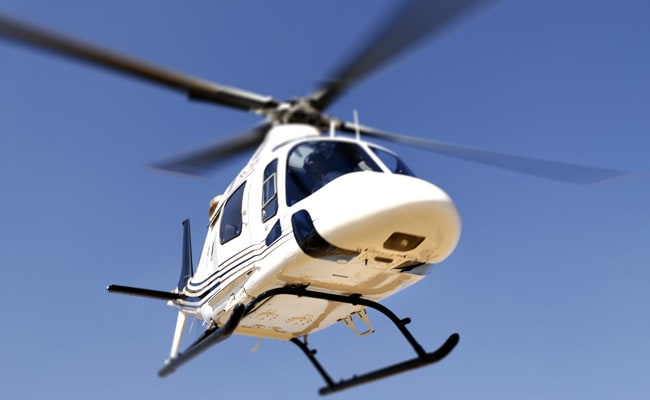 Bhubaneswar:
A helicopter hired for carrying out anti-Maoist operations in Odisha was misused by ministers and various officers, said the government auditor, the Comptroller and Auditor General of India.
The CAG report said the helicopter was used by various officers and ministers for surveillance and monitoring which was not allowed under Security Related Expenditure (SRE) scheme guidelines, and ministers and various officials flew in it for about 84 per cent of its total sorties.
Between February 2013 and September 2015, 341 sorties were conducted and, out of these, the helicopter was used for dropping ration and shifting of injured security personnel only in 53 of them, said the report.
Moreover, the frequency of operation had also decreased during the period.
"In contrast, when the MI-172 helicopter was used during 2012-13 and from October 2015 to June 2016, it had conducted 343 sorties mainly for evacuation, rotation of forces, dropping of ration and shifting of injured personnel, etc," the report said.
According to the SRE guidelines and instructions (June 2009), there can be need-based hiring of private helicopters at competitive rates with prior approval of the Central government. Such helicopters were to be used for dropping ration/ammunition, deploying security personnel in inaccessible pockets, and movement and evacuation of injured security personnel.
The helicopter was not to be used for surveillance and monitoring, said the report.
However, the Odisha government had signed an agreement with Pawan Hans Helicopters Ltd for hiring the 28-seater MI-172 helicopter in 2011, without the prior approval of the Centre. The helicopter worked till January 2013, after which it went out of order.
In its place, Pawan Hans had provided one 8-seater Dauphin helicopter.
"The Dauphin helicopter could not serve the purpose for which it was hired because of its limited capacity of only four passengers. There was no penalty clause in the agreement for non-supply of MI-172 helicopter. The Department also did not cancel the agreement, despite PHHL's failure to provide the desired helicopter," the CAG pointed out.
Besides, extra expenditure of Rs 11.89 lakh per flying day was made, as the helicopter had Bhubaneswar as its base instead of Koraput, which is closer to areas affected by Left-wing extremism, the report said.
(Except for the headline, this story has not been edited by NDTV staff and is published from a syndicated feed.)