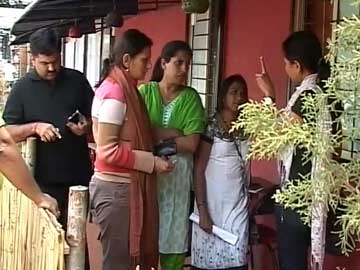 Bangalore:
Parents across Bangalore have conducted a survey to prioritise security measures that need to be implemented immediately in schools. This has been submitted in the form of a memorandum to the state government, which is soon going to make it a template for all schools. Nearly 4000 parents who participated in the survey suggested that the top 10 security measures be brought in schools all over. The government is likely to make this a template by the 28 of July.
The security measures include:
Background verification and psychometric tests to be conducted of teaching and non-teaching staff
No child to be left alone at any point, especially near buses, toilets
CCTV cameras in classrooms, common areas, corridors, school vans
Children should not be given corporal punishment
Any incident, accident to child must be communicated to parent
No teacher would be allowed to take pictures, video of an individual child
"We want to ensure these are implemented. They will have to agree. We all have asked parents to vote based on priority given the short time. We really cannot compromise on safety of our children." Anita Kumar, a parent, said.
Most schools in Bangalore outsource transport services for pick up and drop of students of all ages. One demand which has got maximum votes is that a representative of the school should accompany each bus consisting nearly 60 children, from pick up till the time of drop at the gate, may be even home - even if it means a few hundreds more as fees.
Meanwhile, Rustum Kherawala, chairperson of Vibgyor International School in Bangalore, was arrested today, after a six-year-old girl student was allegedly raped in the school premises earlier this month.
"The school chairperson has been booked under POSCO act, even negligence and possible tampering of evidence" said MN Reddi, Bangalore Police Commissioner.