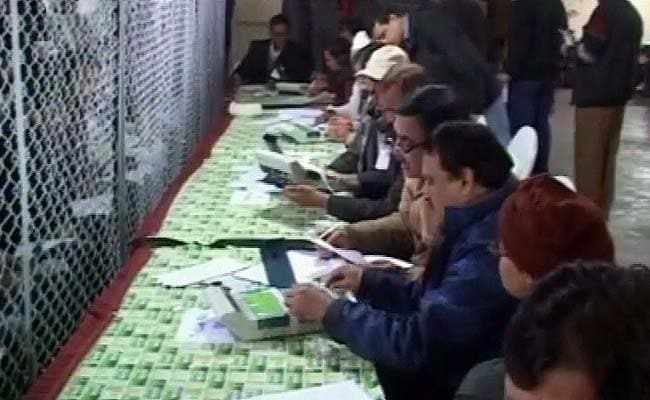 Srinagar:
Despite its big gains in Jammu and Kashmir, Prime Minister Narendra Modi's BJP indicated on Tuesday that it is disinclined to form government in alliance with the People's Democratic Party (PDP), set to be the largest party in what is emerging as a hung assembly. (
Track LIVE Results
)
Senior BJP leaders said they were not in favour of an alliance with the PDP and believed that its natural partner is the Congress.
Sources said the party does not see much common ground ideologically with the PDP of Mufti Mohammad Saeed, who seems best placed to be the next chief minister of Jammu and Kashmir, a post he has held before.
The BJP's parliamentary board, its highest decision making committee, is expected to take a final call tomorrow. "If the PDP wants to go with the Congress so be it. We will be working in the Opposition in that case," said the BJP's Meenakshi Lekhi.
The Congress has said it is open to an alliance with the PDP but has left it to the party to make the first move. "The PDP has a mature leadership, they know what's good and bad. It's up to Mufti Mohammad Saeed and Mehbooba Mufti to decide in the interests of the state and whether they want to go with communal forces of BJP or secular forces," said senior Congress leader Ghulam Nabi Azad as the party hovered at the fourth position.
While the PDP has so far been noncommittal, a senior leader said it would be easier for his party to go with the Congress than the BJP. "It will be easier with the Congress because we had a common minimum programme with it," said Muzaffar Hussain Baig, a PDP lawmaker.
Earlier in the day, as results rolled in and it became obvious that the PDP would be the largest party in the state, its Naeem Akhtar said, "It is too early to talk of a tie-up with the BJP," also adding, "we will have to engage with the BJP" as it is in power at the Centre.