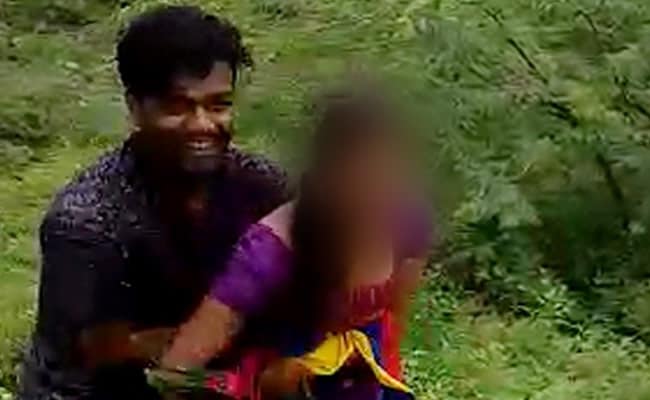 Highlights
Three men have been arrested in Andhra Pradesh's Prakasam district
One of the three men is in college while another has just graduated
They were arrested after the girl's father filed a complaint yesterday
Hyderabad:
A 19-year-old college student is groped and assaulted by her boyfriend in a disturbing mobile phone video that the attacker and his two friends allegedly shared on social media and circulated among friends. The three young men have been arrested in Andhra Pradesh's Prakasam district.
In the video, the teenager begs, screams and tries to get away as her attacker tries to disrobe and rape her. In desperation, she tries to hold on to another girl who is seen making feeble attempts to stop him. The incident took place in August, say the police; the men were arrested after the girl's father filed a complaint yesterday.
The police say the girl and her friend had gone to a temple to meet the accused man, B Sai, whom she had reportedly known for over a year. Among those arrested is Karthik, who was close friends with the student earlier but was reportedly upset about her new relationship. It was he who instigated Sai to assault the student and film the act, the police said.
"As police officers we are doing our bit to control such things. If such cases are reported we will counsel them and not reveal their identity, "said police officer Subba Rao.
"Parents and teachers should keep a check on their children. We initiated some awareness programs in colleges. Movies and films are influencing them a lot," he added.
One of the three men is in college while another has just graduated.