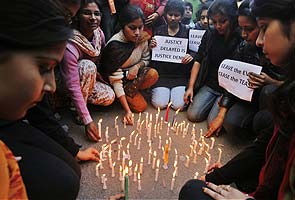 New Delhi:
Delhi Police Commissioner Neeraj Kumar and the Home Secretary RK Singh elaborated today on what action is being taken to make the capital safer. A national cry for change has reverberated since Sunday's gang-rape of a young woman on a moving bus in Delhi. Here, according to officials, are the steps introduced to improve security:
All bars and discotheques in Delhi will now be shut by 1 am. (Is this the solution? Comment here)Vehicles with tinted windows are not being allowed into Delhi. Policemen are stopping hundreds of buses and cars with tinted glasses and are removing them.
Auto and taxi drivers have to be verified by the police and wear badges that indicate they are authorised to be driving.
Privately-owned chartered buses moonlighting as public transport are being checked and impounded.
All drivers of public buses must go through a new test if they are from another part of the country and do not have a driving license issued in Delhi.
Policemen in plain clothes are looking out for cars and buses that are loitering, and people who are drinking in vehicles.
The photo ID and licenses of drivers have to be displayed in autos and buses.
Global Positioning Service or GPS will be added to all buses and autos.