Chennai News | Written by Uma Sudhir | Thursday January 19, 2017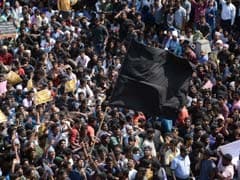 Even though thousands have gathered at Chennai's Marina Beach and at other places in Tamil Nadu, some say these unprecedented protests are not just about Jallikattu. Most people who are demanding that the bull taming sport should be allowed, have possibly never even been a part of a Jallikattu event, even as audience. And yet, they are protesting w...
Tamil Nadu News | Reported by Sneha Mary Koshy, Edited by Abhishek Chakraborty | Tuesday January 17, 2017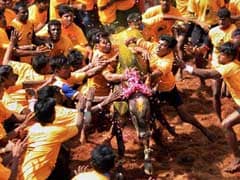 Nearly 200 people have been detained by the police in Tamil Nadu's Madurai district for protesting the Supreme Court ban on Jallikattu and demanding that the bull taming festival be held. The protest, that lasted overnight, happened in a small town called Alanganallur.