Chennai:
Highlights
36 hours after sit in, protesters say it's more than about Jallikattu
Thousands at Marina Beach use social media to give live updates
Politicians kept out, celebrities in favour of the bull-taming festival
Even though thousands have gathered at Chennai's Marina Beach and at other places in Tamil Nadu, some say these unprecedented protests are not just about Jallikattu. Most people who are demanding that the bull taming sport should be allowed, have possibly never even been a part of a Jallikattu event, even as audience. And yet, they are protesting with conviction that their participation is important.
At Marina Beach, an IT professional, Vikram says "this is Chennai Spring", reminiscent of Arab Spring - a series of uprisings that toppled leaders across the Arab world.
He says there is something electric about the atmosphere that shows this could be the beginning of change, so it was important for him to be here.
"This is not just about Jallikattu, the symbolism of which is important but this won't be the end. It is about farmers, their problems. It is about bringing change. And we need to speak up. Even in Cauvery issue, Tamil Nadu lost out because we did not do enough," he says.
Most people say the political leadership has failed them and this is not about just the ruling party or the state but the Central government as well.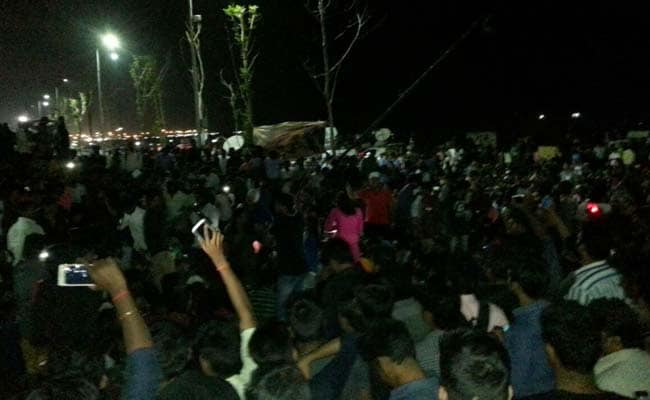 "Politicians should see this as a warning sign. About what can happen when people take on their own leadership," Varun, an engineering graduate, says.
The protests have kept out politicians even though everyone else, including film stars, have been welcome. There have been no visible leaders even among the students or techies. Everyone, it seemed, was participating in a true democratic spirit, using social media to connect with more and more people. The open support and focus given by Tamil TV channels has also hugely helped.
Visalakshi is an employee in a private firm and says she had been watching the developments over TV and just couldn't stay at home. She was reminded of the Chennai floods and thought this is a similar movement that she must participate in.
"What I did first was to share lot of info on Facebook and social media. Then I bought water bottles and biscuits to distribute here because these are essentials. When I came here, suddenly everyone here became my friend and am not the least scared to spend the night here with people who till yesterday were strangers to me. I feel safe and I feel I belong," she says.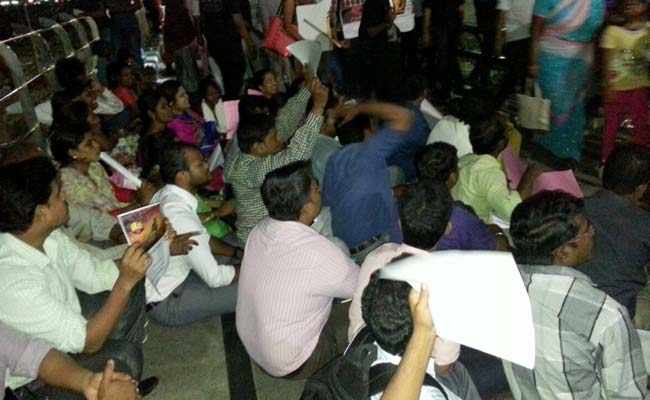 Sripriya is a student. She says she decided neither classes nor any work is important. "My father said don't go, it will be risky. Anything can happen. I told him it is about us, our problem, our culture. How can we sit quiet?"
For how long can such a protest go on? The students give their own answer: "We are sitting in front of Vivekananda's statue. He had said 'give me 100 energetic youth and I will transform India'. Here we are in thousands and we are youth with the very same dream."
Jallikattu, held during the harvest festival of Pongal, has not been held in Tamil Nadu for the last three years, after it was banned by the Supreme Court in 2014. The Court had last week rejected a plea urging it to give early verdict on a petition on Jallikattu before this year's Pongal last Saturday.
Get Breaking news, live coverage, and Latest News from India and around the world on NDTV.com. Catch all the Live TV action on NDTV 24x7 and NDTV India. Like us on Facebook or follow us on Twitter and Instagram for latest news and live news updates.