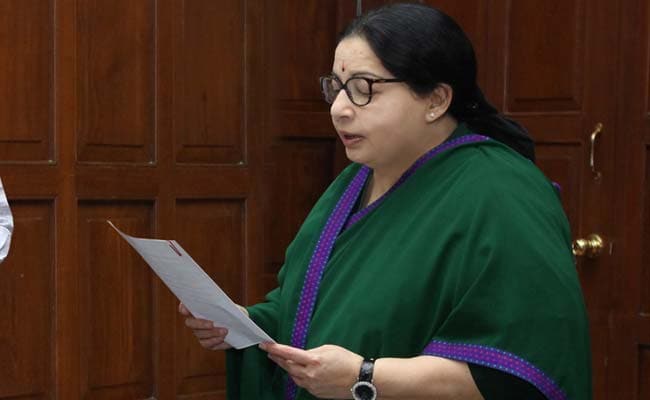 Chennai:
Tamil Nadu government today said it will provide internet services, including IPTV, through the state-run cable TV operator TACTV and implement the Centre's broadband project "BharatNet" linking more than 12,500 rural local bodies in the state at an investment of Rs 3,000 crore.
Making a suo motu statement in the Assembly, Chief Minister J Jayalalithaa said the Tamil Nadu Arasu Cable TV Corporation (TACTV) has received Internet Service Provider Licence (ISP) from the Union IT Ministry and signed a pact with Indian RailTel for providing high-speed broadband internet services.
Already, 552 cable operators had been roped in and services were being provided to the people and the ISP Licence will be used to take internet across every household in the state, she added.
"Further, I am happy to announce that Internet Protocol Television (IPTV) services will also be provided along with high-speed broadband and other internet services," she said.
As regards Bharatnet, the Chief Minister said she had been insisting that it should be implement through the state government and this had been accepted by the Centre.
Accordingly, 12,524 rural local bodies will be connected through Optical Fibre at an investment of Rs 3,000 crore with Central Assistance and a Tamil Nadu FibreNet Corporation will be created for this purpose, she added.
In another statement, Ms Jayalalithaa said specially designed wheelchairs would be provided to 960 differently-abled persons with spine problems at an estimated cost of Rs 1.92 crore.
She said the foldable wheelchairs supplied already were not comfortable to those with spine problems.