Highlights
Chennai tax officials claim discovery of huge money-laundering
Raids involve businessman on board of Tirupati temple
He escorted Chief Minister at temple last year, photographed together
Chennai:
106 crores in cash, 127 kilos of gold - and still counting. 24 hours after tax officials raided three businessmen in Chennai, the mind-bending amount of undeclared wealth is still being totaled.
About 10 crores were found in new notes, the balance were the old 500 and 1,000-rupee bills that were declared cancelled by Prime Minister Narendra Modi a month ago as a strategy to destroy black money.
Nearly 100 tax officials raided at least eight places in Chennai and Vellore yesterday, based on a tip-off about major tax evasion.
The main suspects are two prominent businessmen, Sekhar Reddy and Srinivas Reddy (they are related and have large interests in sand mining), and a man identified as Prem, who operated as the representative or agent of their firms.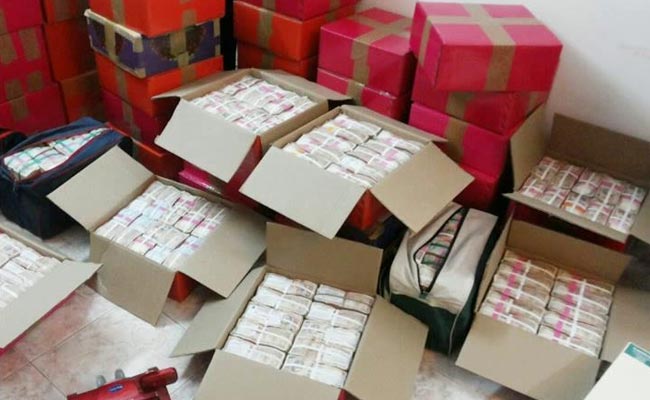 Sekhar Reddy is a member of the trust that runs the uber-wealthy Tirumala temple in Tirupati, one of the reasons why he has access to top leaders of the government. Last month, he visited Apollo Hospital bearing prasadam from the temple for then Chief Minister J Jayalalithaa. After Ms Jayalalithaa's death on Monday, her trusted lieutenant O Panneerselvam was made Chief Minister.
Last year, Mr Panneerselvam was photographed at the Tirupati temple with Sekhar Reddy as his escort. While refusing to comment on the entrepreneur's apparently close links to top party leaders, an AIADMK source said, "Sekhar was only receiving the minister as a board member, there's nothing more to it."