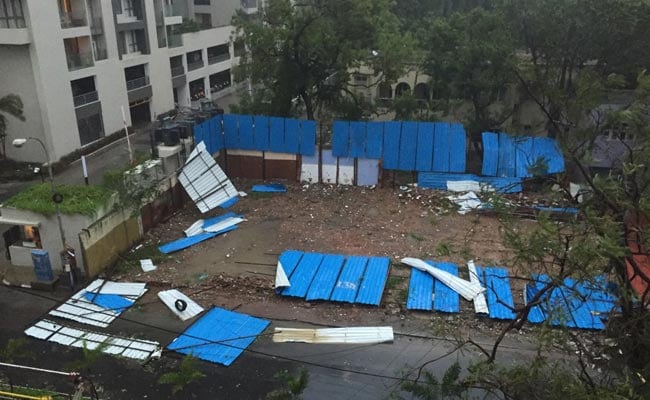 Chennai:
Cyclone Vardah hit the Tamil Nadu coast on Monday afternoon,
making landfall in Pulicat
. The Met office said the cyclonic storm would take about six hours to completely cross on to land, with the landfall taking about two hours. The landfall is when the eye of the storm hits land. The eye of
Cyclone Vardah is 15 km in diameter and it hit the coast at a wind speed of 130 to 150 kmph
, bringing with it heavy rain.
The weatherman has said the cyclone, classified as "severe" and not "very severe" will inundate low lying areas. It has followed closely on the heels of Cyclone Nada also in the Bay of Bengal, which hit the Tamil Nadu coast only last week.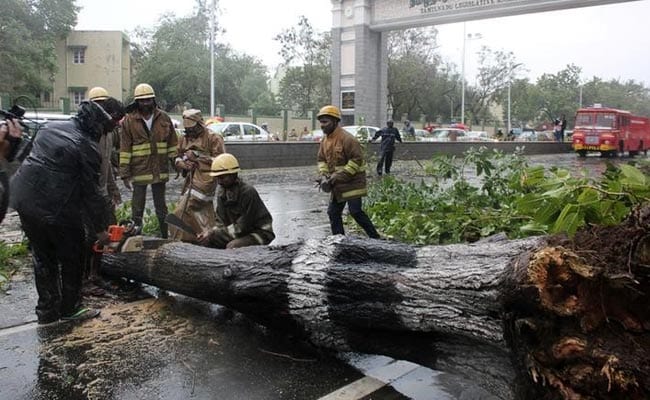 The name Vardah was given by Pakistan. The name of cyclones in the Indian Ocean Region are decided by the member countries, which are India, Sri Lanka, Bangladesh, Thailand, Myanmar, Maldives and Oman. Cyclone Nada was named by Oman.
Over 16,000 people have been evacuated from low-lying areas in Tamil Nadu and Andhra Pardesh. There has been a lull in rain after the Cyclone made landfall but the Met office has forecast heavy rain from 5 pm today and for about another 36 hours.
The seas will be rough and fishermen have been asked not to venture out for at least 48 hours along and off
south Andhra Pradesh, north Tamil Nadu
and Puducherry.
The Tamil Nadu government has requested people to stay home between 1 pm and 4pm on Monday, the ruling AIADMK tweeted.
The government said it has taken all precautions to protect the Kalpakkam nuclear power plant, which is in touch with the Meteorological Department. Kalpakkam is in Kancheepuram which in coastal Tamil Nadu and has been hit by the heavy rain and strong winds that Cyclone Vardah has brought.
19 National Disaster Response Force or NDRF teams of 35 personnel each have been posted in Tamil Nadu and Andhra Pradesh. The Navy has ready two ships with doctors, water and food supplies for about 5,000 people.